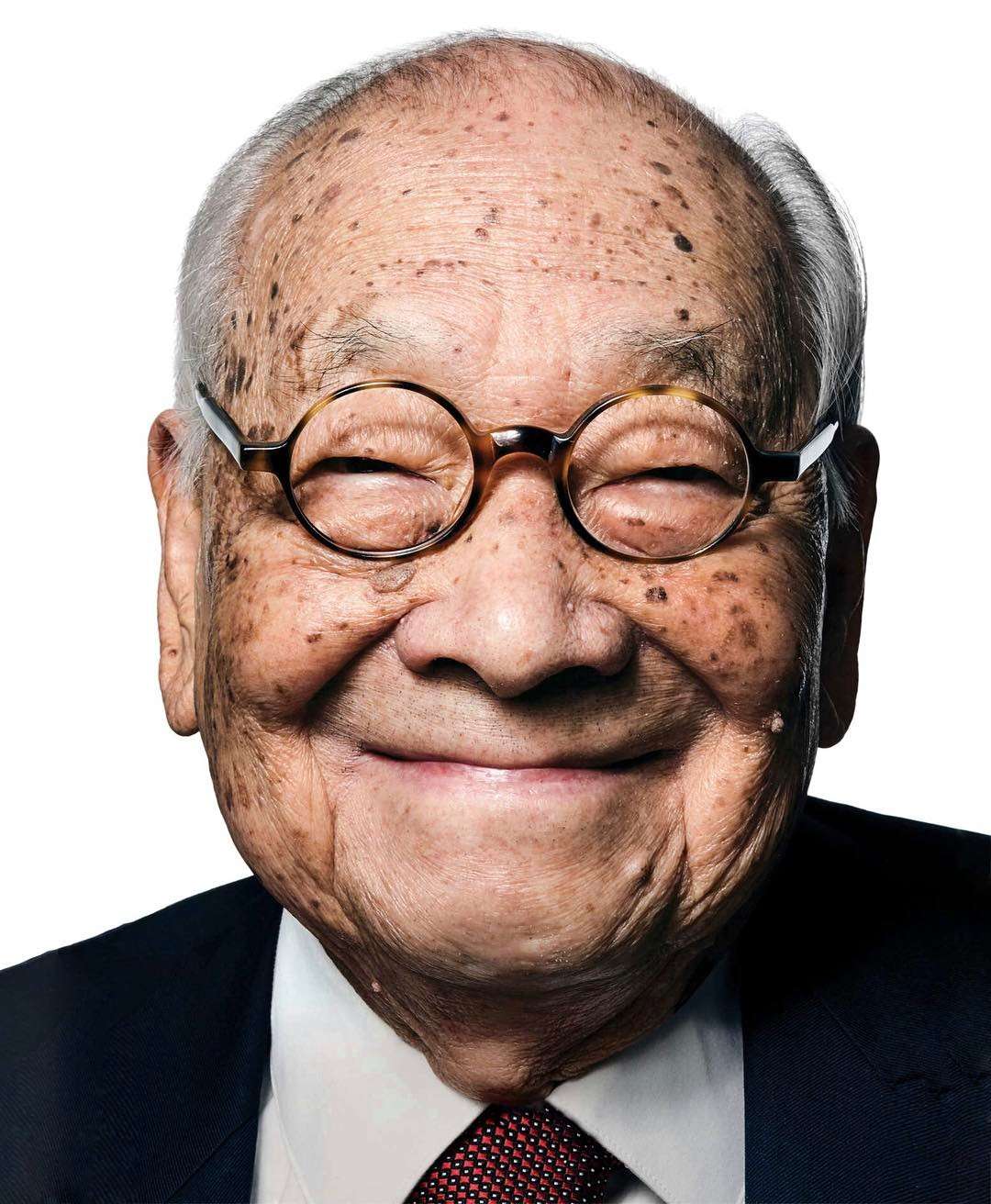 Known as
I.M. Pei
貝聿銘, FAIA, RIBA was a Chinese-American architect. Born in Guangzhou but raised in Hong Kong and Shanghai, Pei drew inspiration at an early age from the garden villas at Suzhou, the traditional retreat of the scholar-gentry to which his family belonged. The
Shizilin Garden
, built in the 14th century by a Buddhist monk and owned by Pei's uncle Bei Runsheng, was especially influential. Its unusual rock formations, stone bridges, and waterfalls remained etched in Pei's memory for decades. In 1935, he moved to the United States and enrolled in the University of Pennsylvania's architecture school, but he quickly transferred to the Massachusetts Institute of Technology. He was unhappy with the focus at both schools on Beaux-Arts architecture, and spent his free time researching emerging architects, especially Le Corbusier. After graduating, he joined the Harvard Graduate School of Design (GSD) and became a friend of the Bauhaus architects Walter Gropius and Marcel Breuer.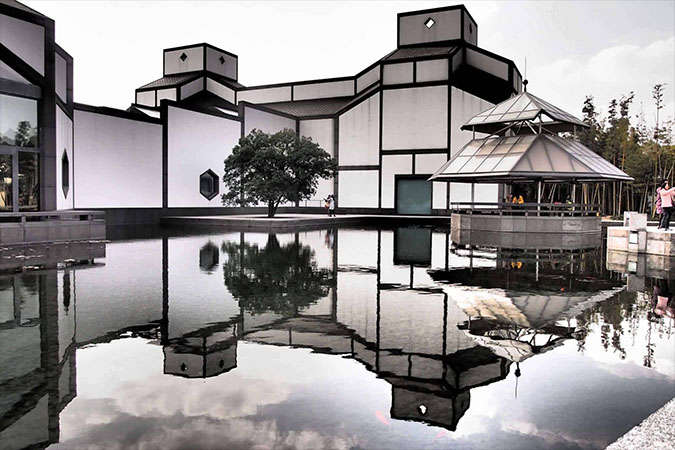 Suzhou Museum 苏州博物馆 designed by Chinese architect I.M. Pei 贝聿铭. Pei lived Suzhou when he was a child.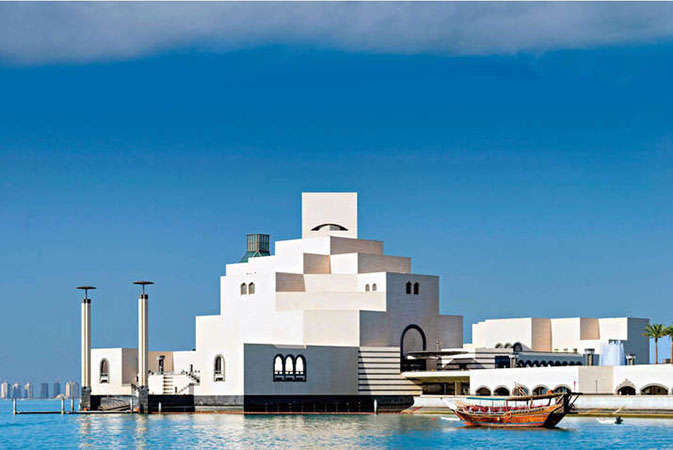 Museum of Islamic Art designed by legend Pei in his 90s.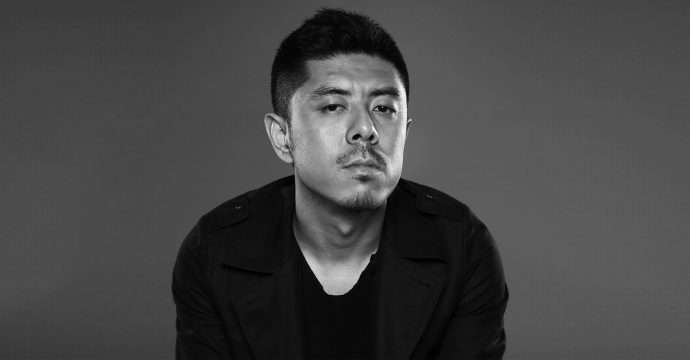 Founded by Chinese architect Ma Yansong in 2004, MAD Architects is a global architecture firm committed to developing futuristic, organic, technologically advanced designs that embody a contemporary interpretation of the Eastern affinity for nature. With its core design philosophy of Shanshui City – a vision for the city of the future based in the spiritual and emotional needs of residents – MAD endeavors to create a balance between humanity, the city, and the environment. Globally recognized as a creative pioneer, founding principal Ma Yansong is a central figure in the worldwide dialogue on the future of architecture. Ma was named one of the "10 Most Creative People in Architecture" by Fast Company in 2009. He received the prestigious "International Fellowship" from Royal Institute of British Architects (RIBA) in 2011, and was selected as "Young Global Leader (YGL)" by World Economic Forum (Davos Forum) in 2014.
Official Website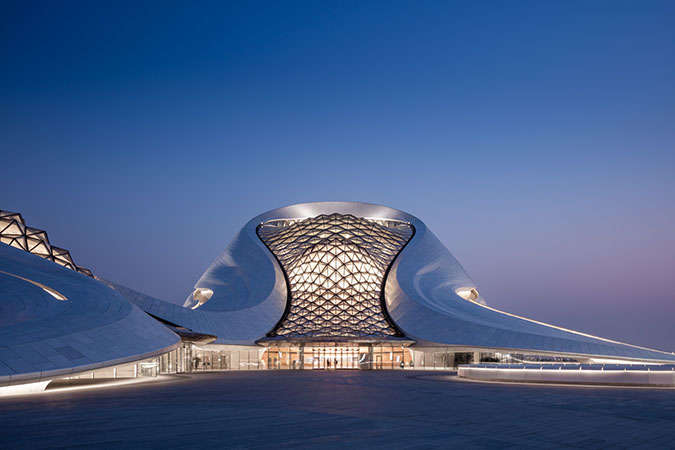 Harbin Opera House in Beijing, China, which houses two concert halls and a huge public plaza.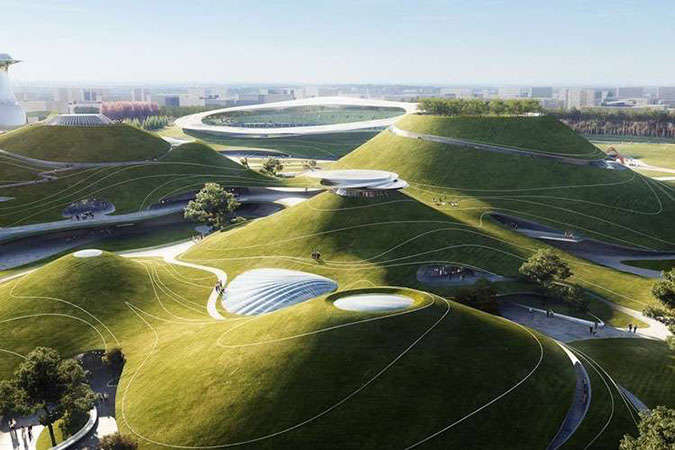 Mountainous Quzhou Sports Campus in China, Quzhou Sports Campus.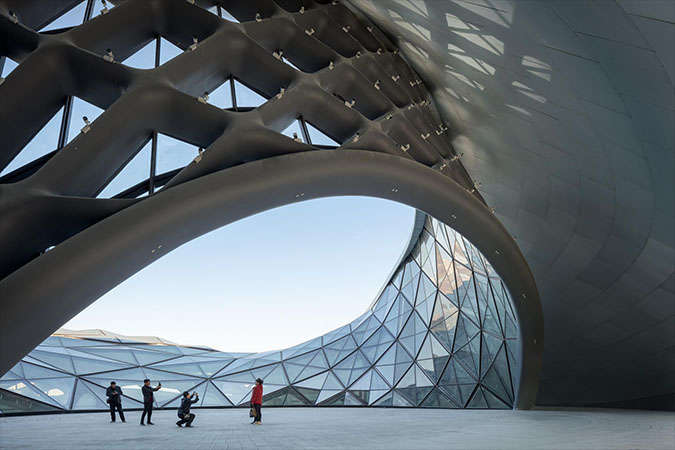 The Harbin Opera House was designed in response to the force and spirit of the frigid climate.
@madarchitects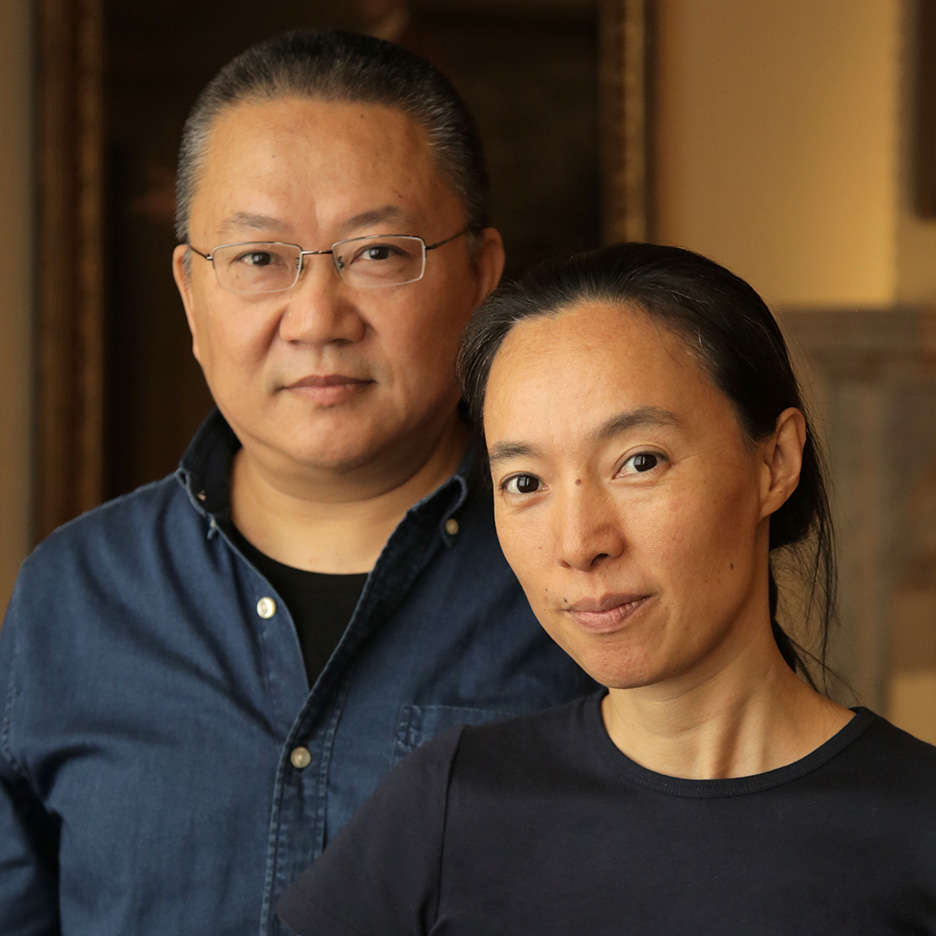 3. Wang Shu 王澍 & Lu Wenyu 陆文宇 / Amateur Achitecture Studio 业余建筑事务所
Architect and Professor Wang Shu was born in 1963 in Urumqi, a city in Xinjiang, the western most province of China. He received his first degree in architecture in 1985 and his Masters degree in 1988, both from the Nan Nanjing Institute of Technology.


Wang Shu and his wife, Lu Wenyu, founded Amateur Architecture Studio in 1997 in Hangzhou, China. The office name references the approach an amateur builder takes—one based on spontaneity, craft skills and cultural traditions. They spent a number of years working on building sites to learn traditional skills. The firm utilizes his knowledge of everyday techniques to adapt and transform materials for contemporary projects. This unique combination of traditional understanding, experimental building tactics and intensive research defines the basis for the studio's architectural projects.


Official Website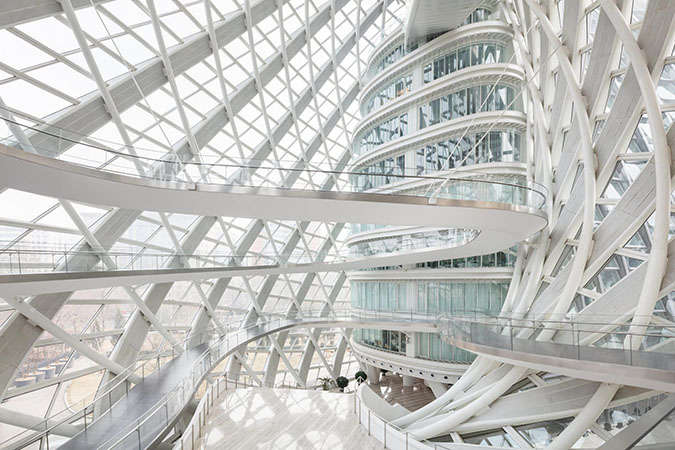 Phoenix International Media Center, Beijing. Designed by Wang Shu 王澍 from BIAD UFo (Beijing Institute of Architecture Design, Un-Forbidden office). Photo from
@dezeen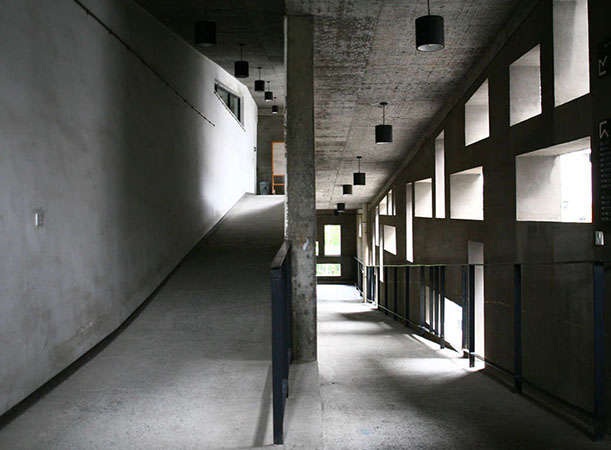 An art college campus designed by home grown architect 王澍 Wang Shu. Wang's design is largely inspired by his studies of mountains and caves, as well as Chinese landscape paintings. He is the 2012
#Pritzker
Architecture Prize winner, the first Chinese architect to ever win this prize.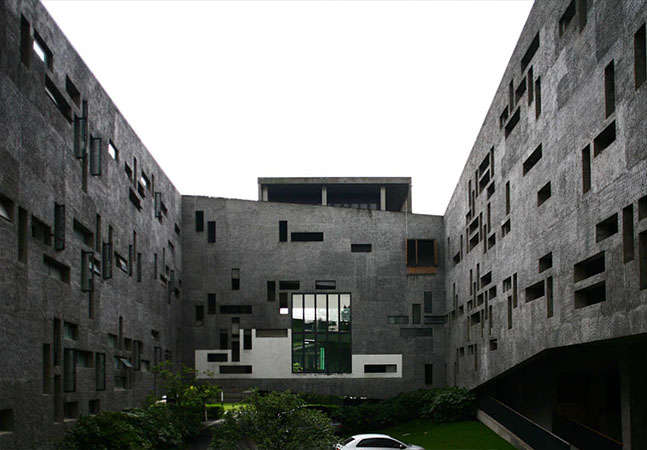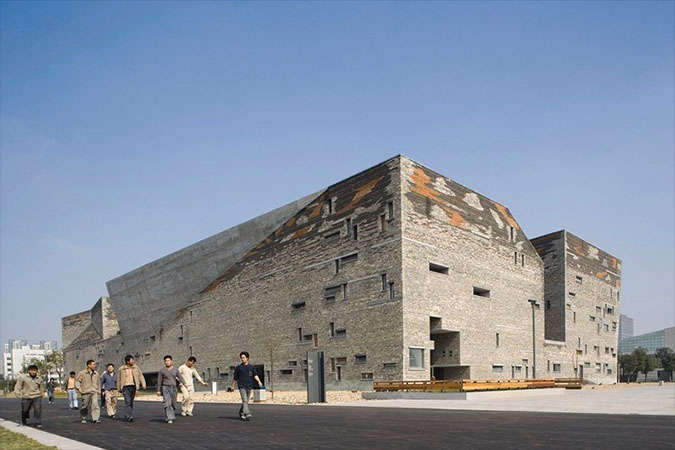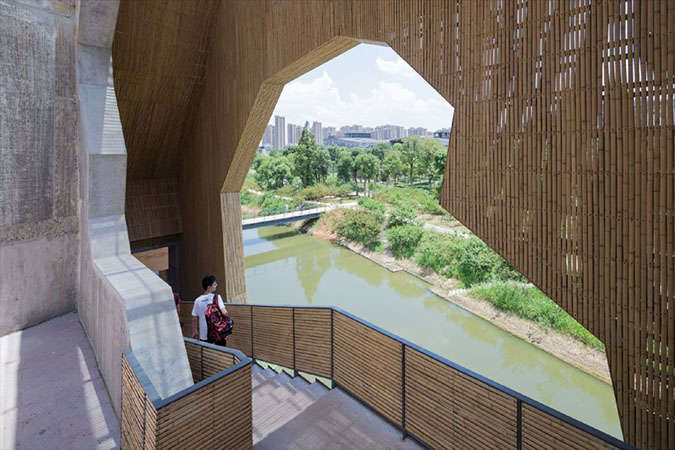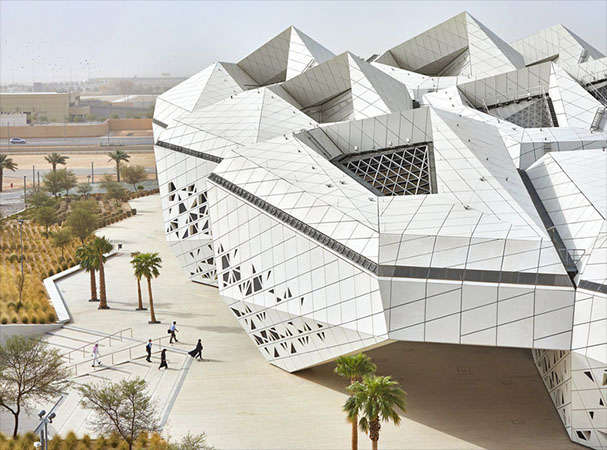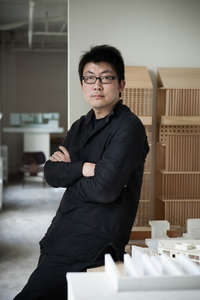 4. Vector Architects 直向建筑
led by Dong Gong 董功
Vector Architects was founded in 2008 in Beijing. Dong believes that a good architect has to respect the existing environment with logic and reasons, his design needs to confront problems instead of enforcing the architect's ego or making superficial forms. He thinks the contemporary Chinese design industry features rapid production and the pursuit of tall, big and fancy-formed landmarks, what was originally the architect's job is now considered a "virtue."
Official Website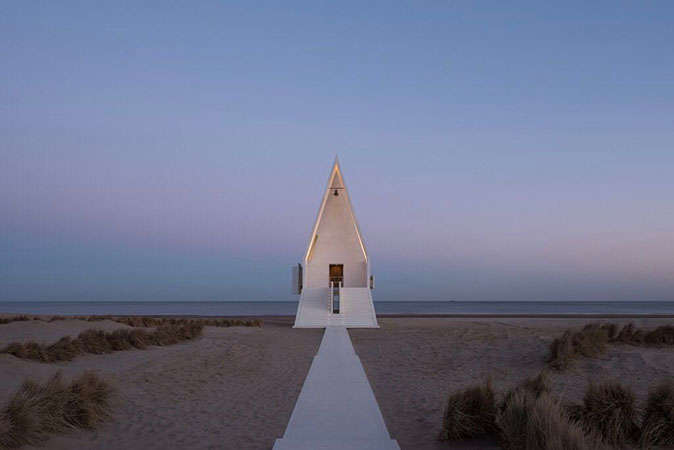 Seashore Chapel by Vector Architects: 'Each elevation has been designed for aesthetic drama'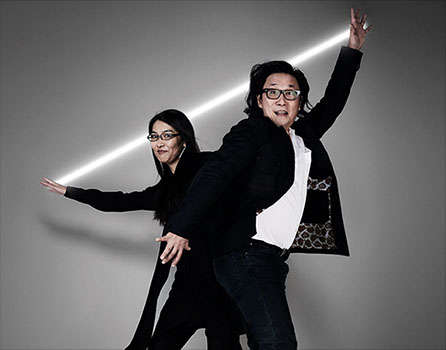 Founded in 2004 by partners Lyndon Neri and Rossana Hu, Neri&Hu is an inter-disciplinary architectural design practice based in Shanghai.​


Official Website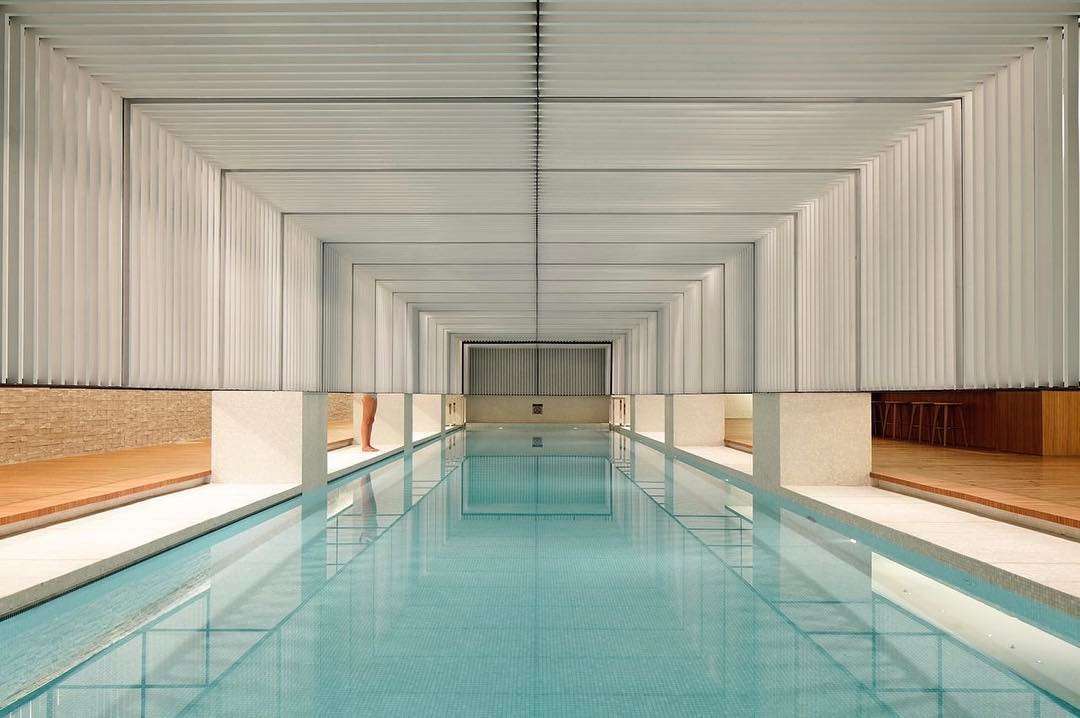 Xi'an Westin Museum Hotel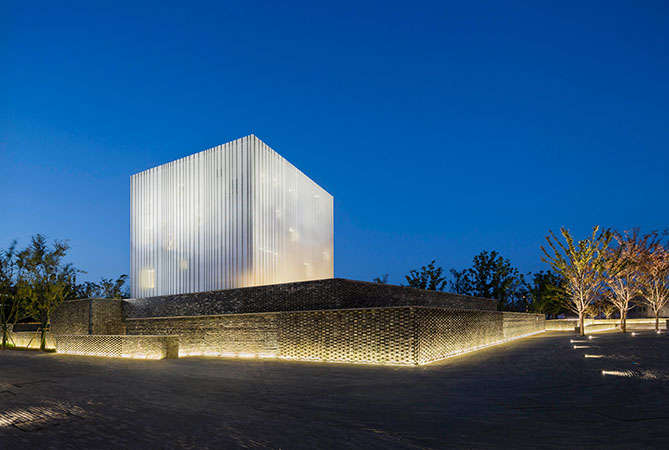 Perforated metal surfaces form a white "veil" around the main hall of this chapel designed by Neri & Hu for a hotel complex near the Chinese city of Suzhou.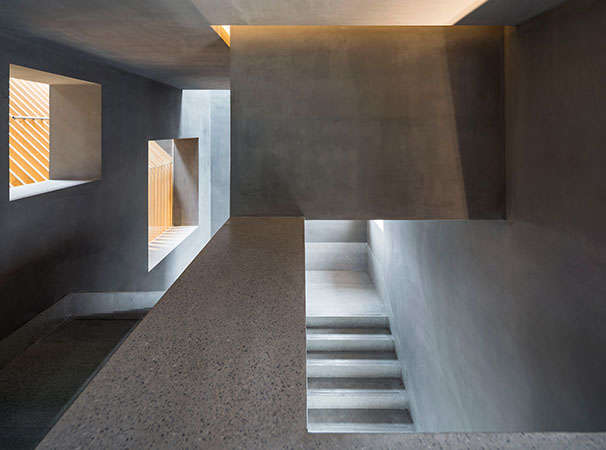 Suzhou chapel interior view. Concrete and terrazzo are the main materials used in the stairwell, with brick and wood introducing warmer and more textural details to the chapel's central hall.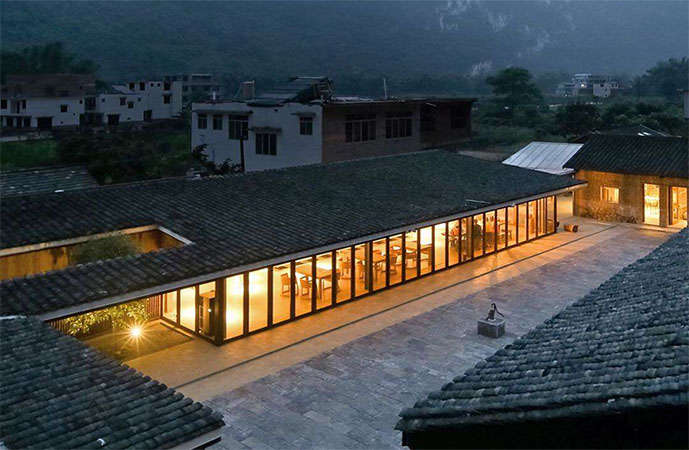 YunLu Eco-Resort in Guangxi, China Boutique resort renovated from 5 historical farm houses. Designed by Atelier LiuYuYang Architects 刘宇扬建筑事务所 & Ares Partners 景会设计.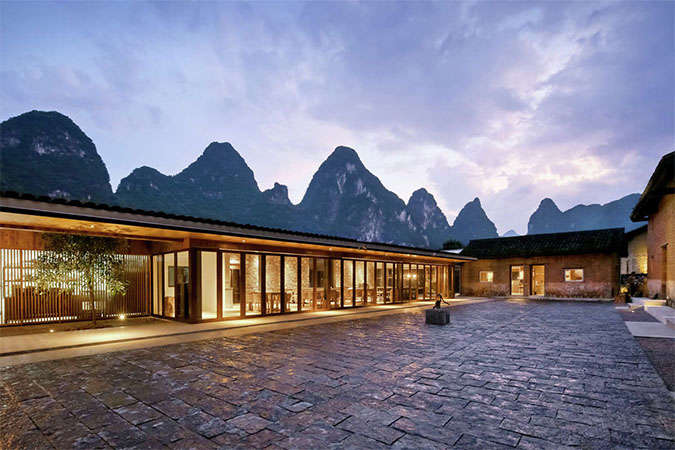 Yun House Boutique Eco-Resort / Ares Partners + Atelier Liu Yuyang Architects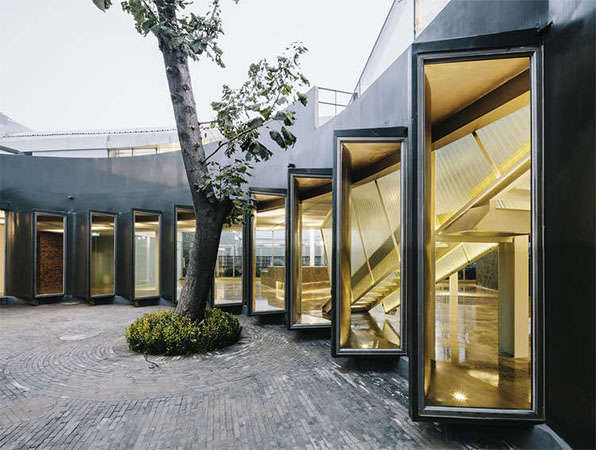 Beijing Cidi Memo iTown / Atelier Liu Yuyang Architects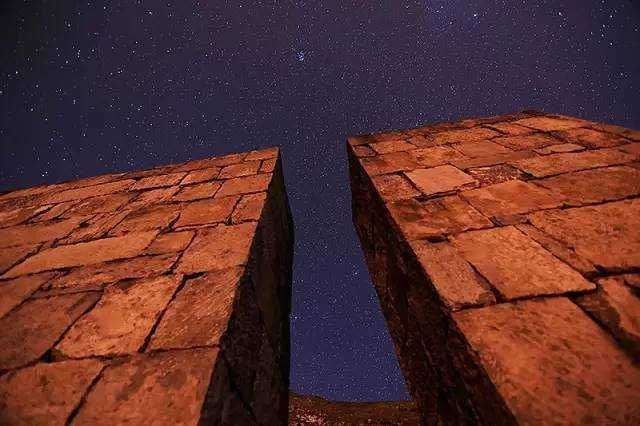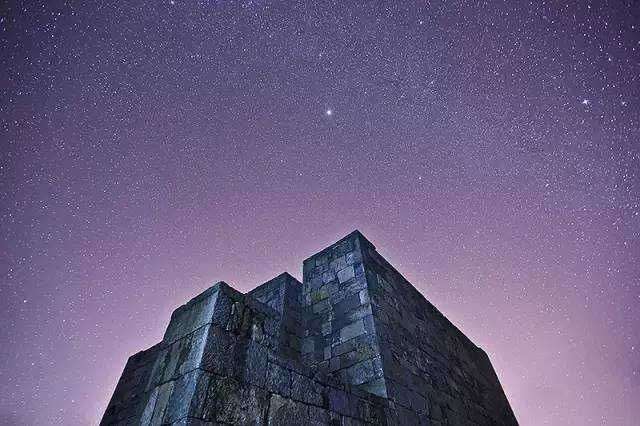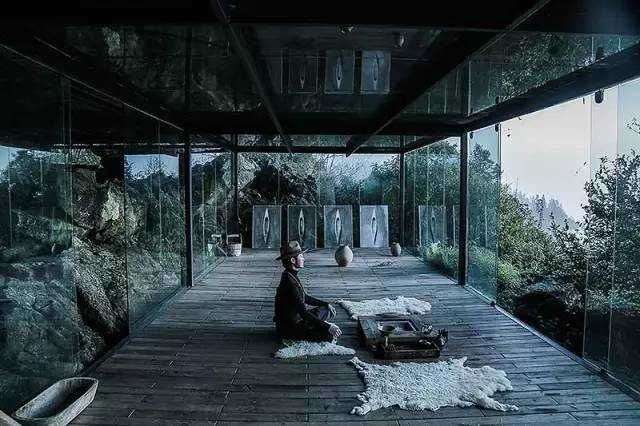 Cast iron hanging stove in Bo Tao Tower 柏涛塔, a private meditation space in Yunnan, designed by architect Pengtao for the architect himself.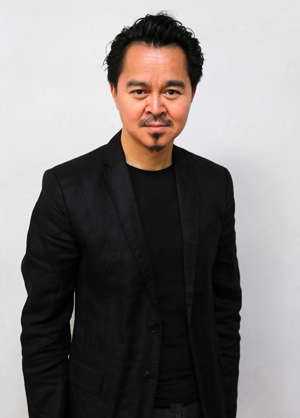 8. ZAO/standardarchitecture
标准营造 led by Zhang Ke 张轲
标准营造 led by Zhang Ke 张轲


Founded by Zhang Ke in 2001, ZAO/standardarchitecture is a leading new generation design firm engaged in practices of planning, architecture, landscape, and product design. Based on a wide range of realized buildings and landscapes in the past ten years, the studio has emerged as one of the most critical and innovative protagonists among the new generation of Chinese architects.


Official Website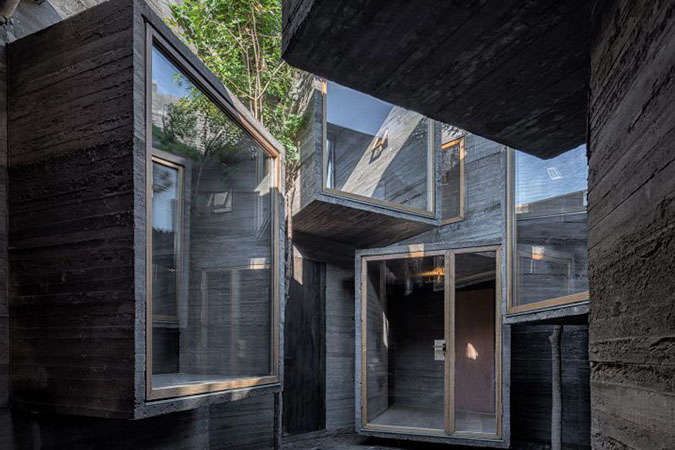 Micro Hutong 微胡同, a 30sqm hostel in Beijing's traditional hutong area. Designed by ZAO/standardarchitecture 标准营造. Image credit: ZAO/standardarchitecture.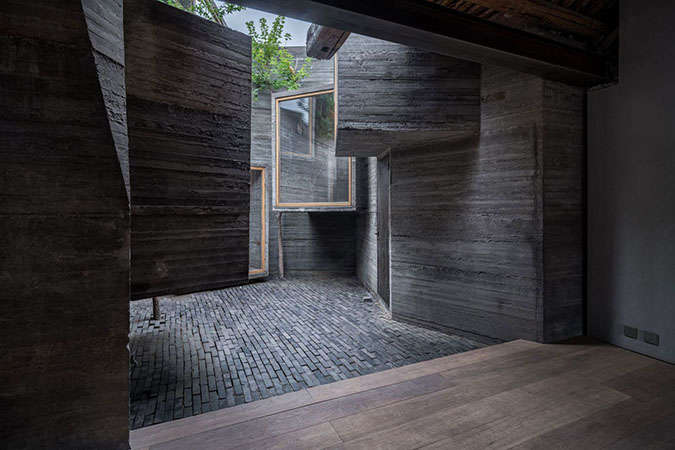 Micro Hutong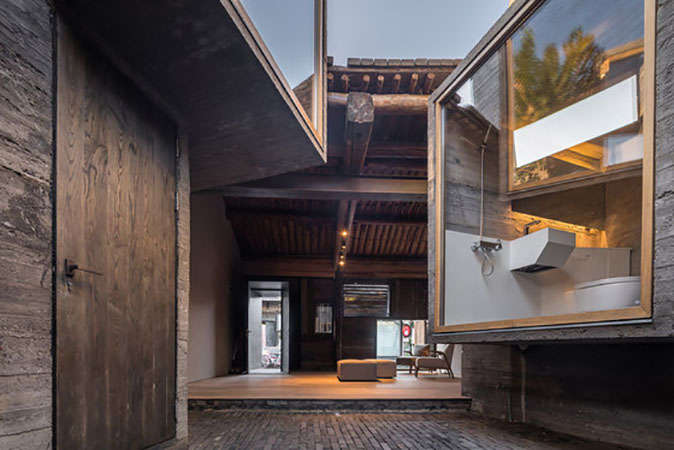 Micro Hutong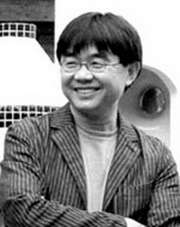 9. Atelier FCJZ 非常建筑
led by Zhang Yong He 张永和
Zhang is a Chinese-American architect born in Beijing, a former Head of the Department of Architecture at MIT. He studied at the Nanjing Institute of Technology (now Southeast University 东南大学) before moving to the US. Then he received his M.Arch.from the University of California, Berkeley and taught in the US for 15 years before returning to Beijing to establish China's first private architecture firm, Atelier FCJZ. His interdisciplinary research focuses on the city, materiality, and tradition.
Atelier FCJZ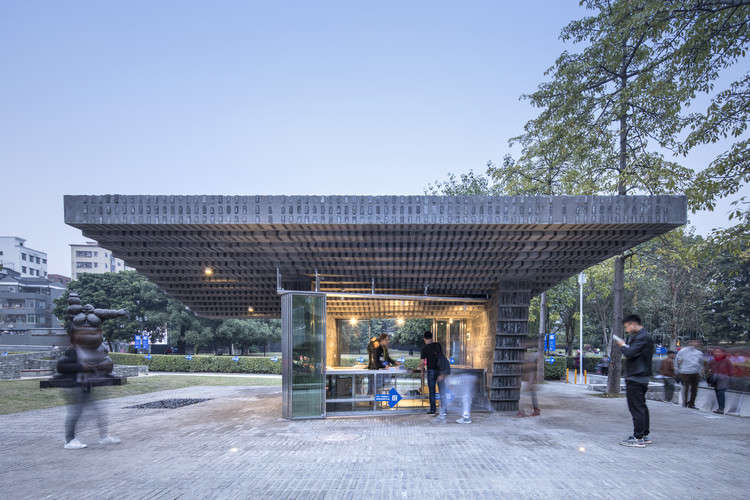 "I Failed to be an Artist but I Became an Artistic Architect": Interview with Yung Ho Chang of Atelier FCJZ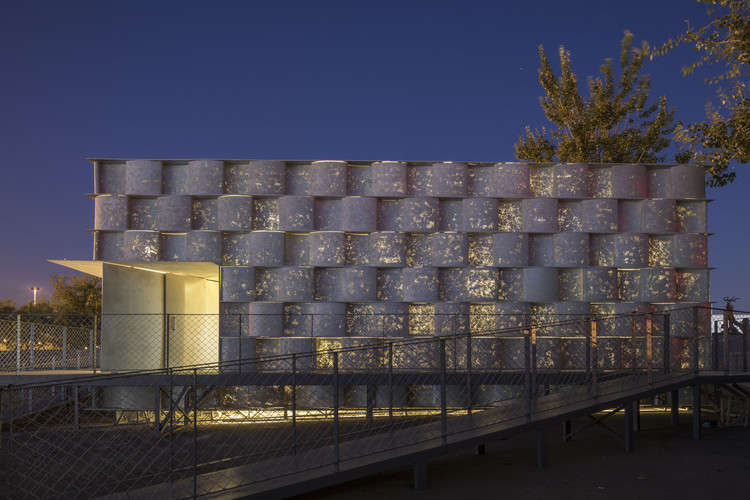 Concrete Vessel / Atelier FCJZ, Light Trans-missive Concrete Facade.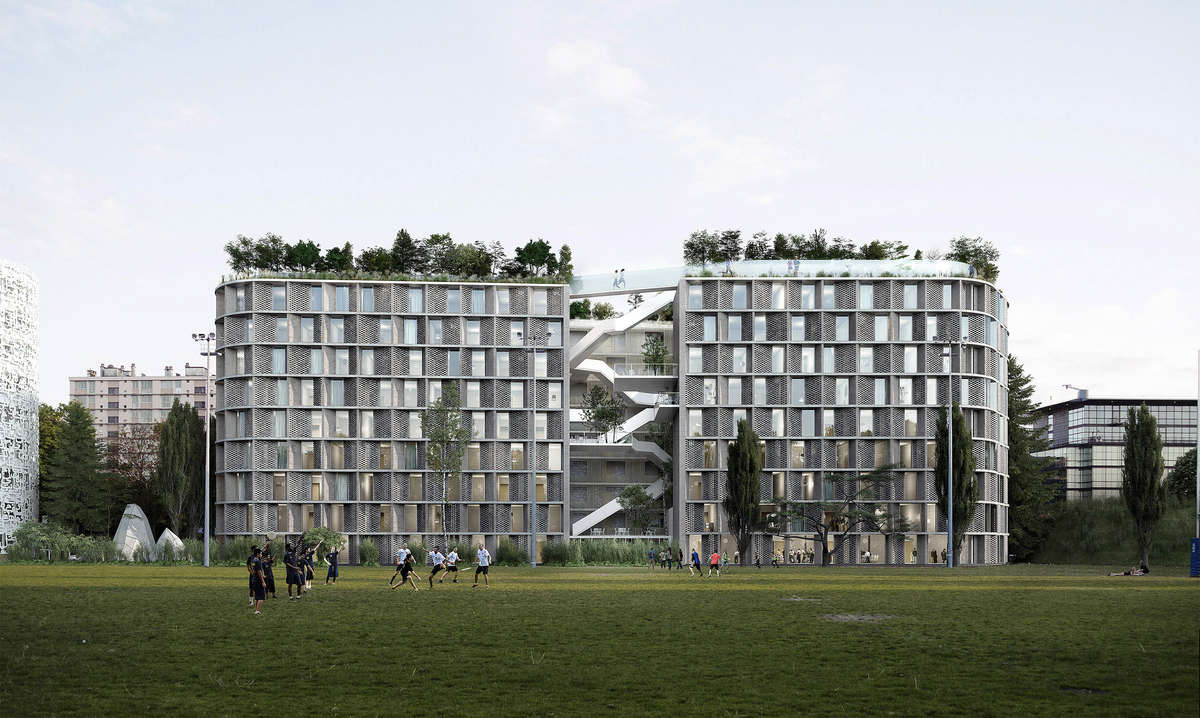 Atelier FCJZ and CAAU Teamed Up to Win Fondation de Chine Competition, Courtesy of Atelier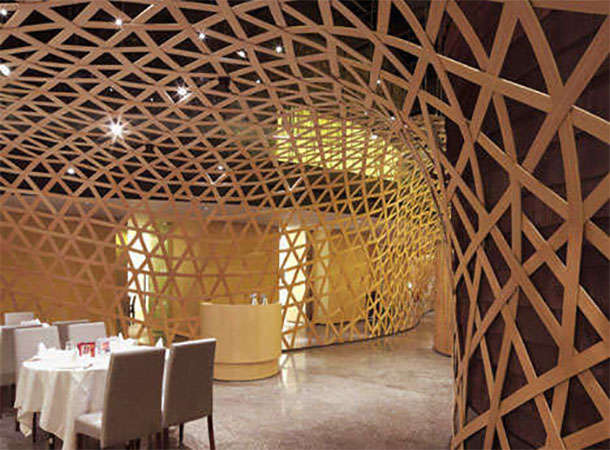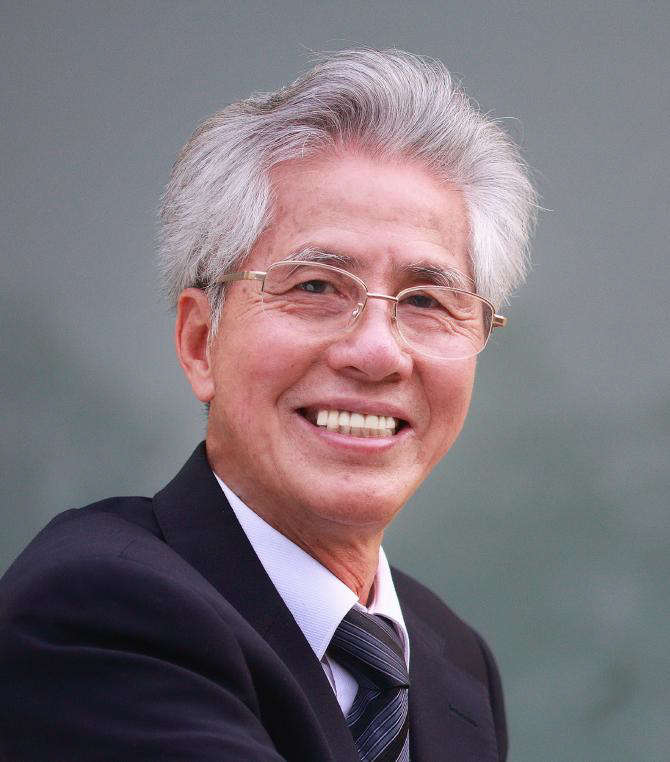 10. Architectural Design & Research Institute of SCUT
#华南理工大学
​
South China University of Technology -- Principal architect He Jingtang 何镜堂
Official Website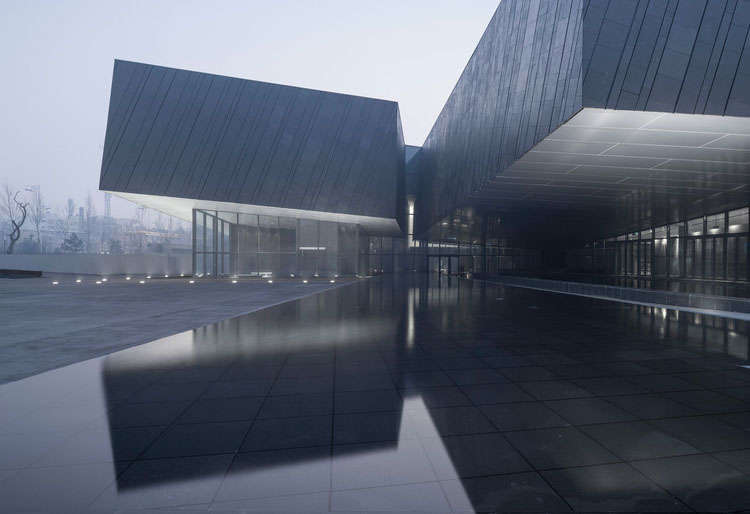 The Exhibition Hall of Crime Evidences in Harbin / Architectural Design & Research Institute of SCUT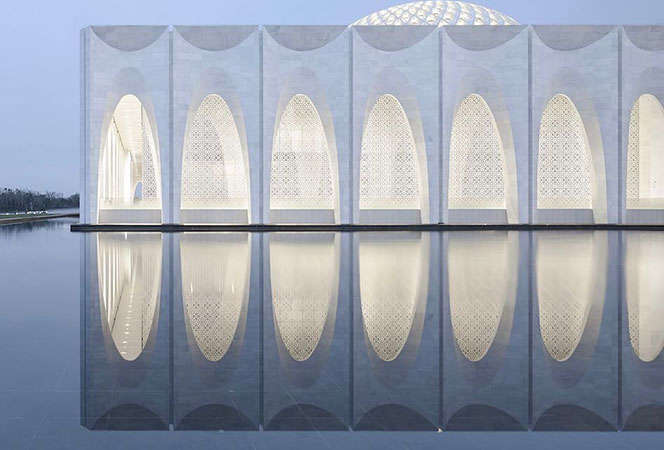 Da Chang Muslim Cultural Center in Hebei, China. 河北大厂穆斯林文化中心 from Architectural Design & Research Institute of SCUT
#华南理工大学
[South China University of Technology] Principal architect He Jingtang 何镜堂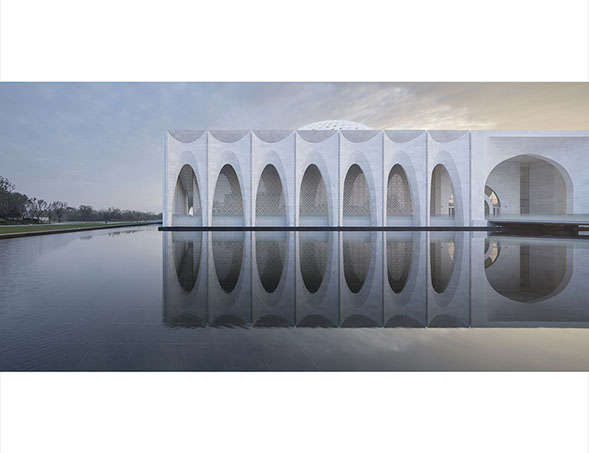 Da Chang Muslim Cultural Center / Architectural Design & Research Institute of SCUT.