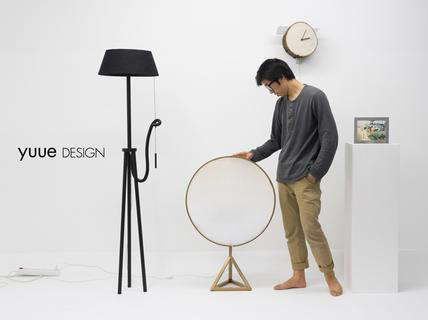 Ejing Zhang 张嫕静
Founded by Bauhaus University alumni Weng Xingyu 翁昕煜 and Tao Haiyue 陶海悦 in 2013, yuue is an emerging design studio based in Berlin, Germany. yuue explores the boundary between art and design, puts great value on the interactive and emotional aspects of a product.


WENG Xinyu 翁昕煜, was born in Taizhou, China, he studied product design at Bauhaus University Weimar in Germany. Xinyu is a rational thinker, but he practices design in an irrational way.


TAO Haiyue 陶海悦, was born in Hangzhou, China. Like XInyu, she is also a graduate from Bauhaus University Weimar in Germany with a major in public arts. Haiyue is a sensitive observer, she is also an intuitive explorer.


BALANCE LAMP BALANCE LIFE
Balance lamp is yuue's signature product. The inspiration came from Confucius: "Good medicine tastes bitter. (良药苦口)" Meaning things that are tough to do are usually good for you. For those who suffer from phone addiction, here is your cure.
All Things Ejing Zhang 张嫕静