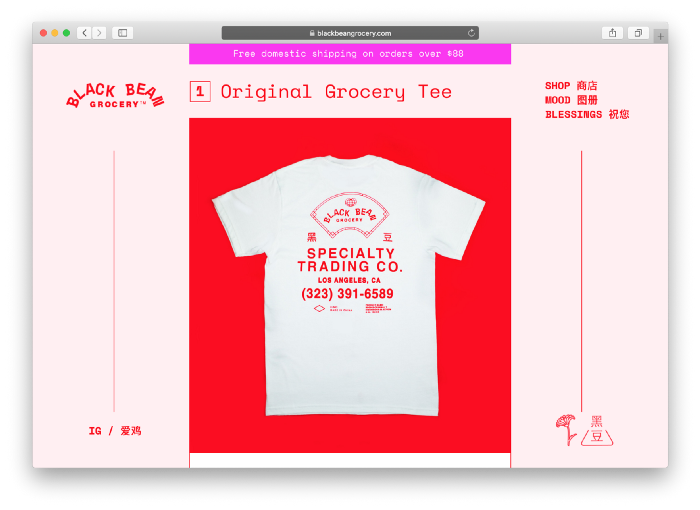 Black Bean Grocery is an online destination that launched in 2018 by Brandon Ly & James Bui, two designers and engineers who met at Stanford University. They sell branded apparel, zines, and cosmetic goods in their store designed with motifs from the Asian-American experience.

The two designers created Black Bean Grocery with the intent to honor the generations who came before them, and who designed the iconic products of their collective childhoods. They use "grocery" to imply that their products, media, and collaborations will always be varied. "It's a catch-all name that's open-ended, so don't be surprised when we do a pop-up shop one day, or host a community dinner. As far as 'Black Bean' goes, it's just a name that sounded right to us and could believably be a real place in any Chinatown," says Brandon.
All Things Black Bean Grocery
Read more about our latest vendor to come on board.