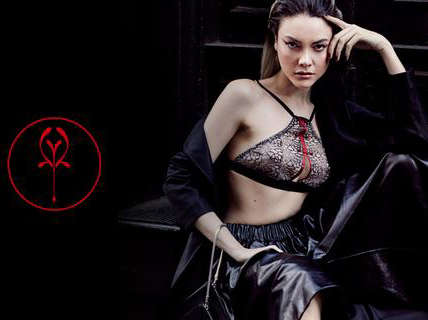 Pillowbook
PILLOWBOOK is a modern take on traditional Chinese lingerie under the creative direction of designer Irene Lu, traditional Chinese chemise "dudou" has been brought back in fashion.


Pillow books are titillating works of art created in ancient China as illustrated guides for adventurous love play. It later became customary wedding gifts to advise young newlyweds in pursuing the pleasures of love and thus, planted near matrimonial pillows. Today, this tradition are the roots of PILLOWBOOK creating an alternative design aesthetic with a healthy dose of eroticism to inspire our lovers to seduce, pleasure and empower.


Each piece of PILLOWBOOK lingerie is handcrafted by one single couturier, made of 100% silk sourced from Hangzhou, and the metal parts are crafted in France.