If my memory of her has an expiration date, let it be 10,000 years...
重慶森林 Chungking Express
One of the most acclaimed films by Hong Kong director Wong Kar Wai, shot by Australian-HK cinematographer Christopher Doyle 杜可風. Released in 1994, this comedy-drama tells two loosely connected stories of two Hong Kong police officers and their longings for love.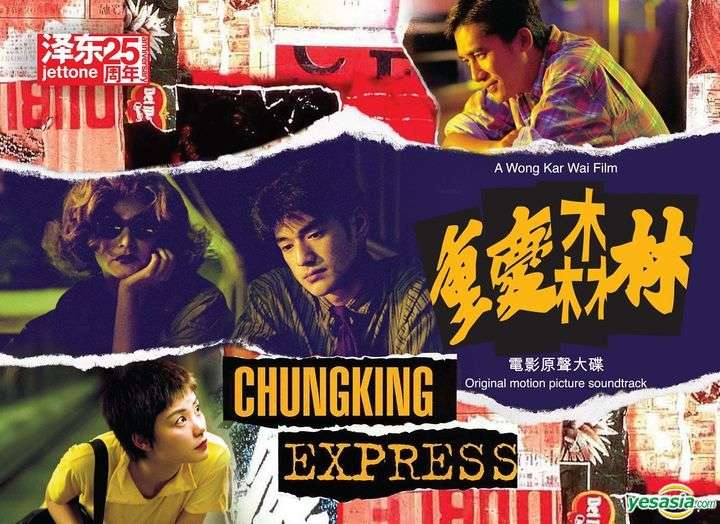 The 1st Story
Cop 223 (Takeshi Keneshiro 金城武) got dumped by a woman named May on Apr 1, so he decided to eat a can of pineapple that expires on May 1 everyday until the expiration date to see if that was a joke. Then he met a blonde-wigged drug smuggler (Brigitte Lin 林青霞) who was about to kill the guy who set her up.
其实了解一个人并不代表什么,人是会变的,今天他喜欢凤梨,明天他可以喜欢别的。
Actually, really knowing someone doesn't mean anything. People change. A person may like pineapple today and something else tomorrow.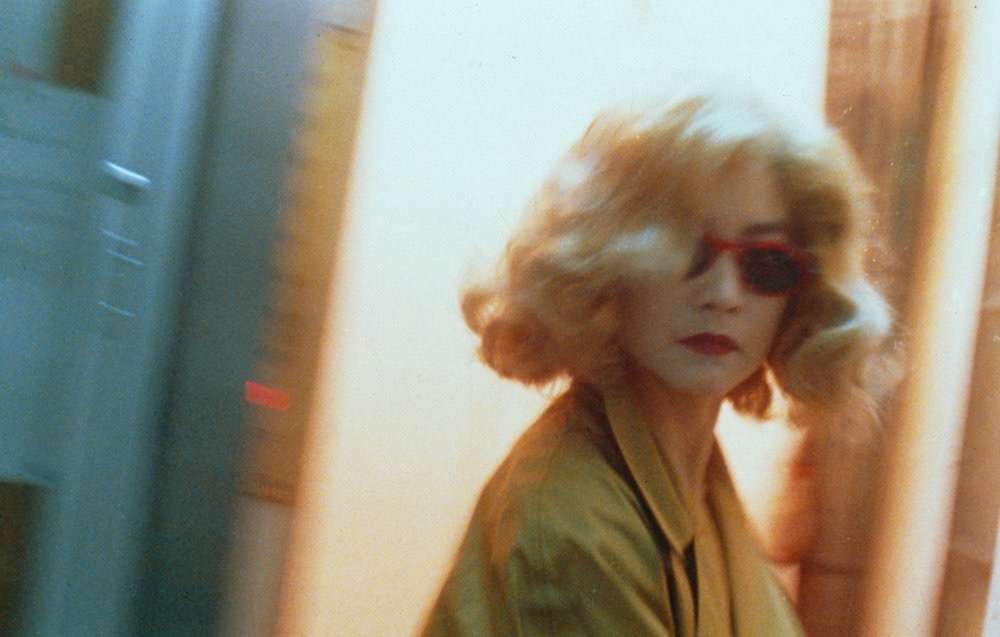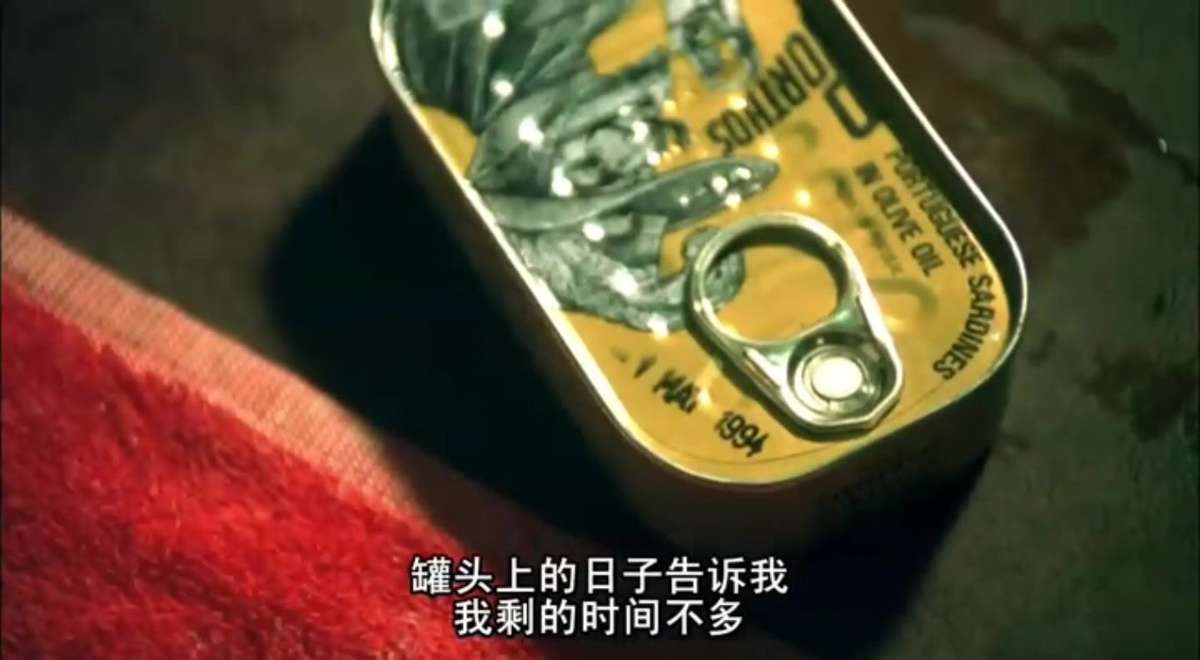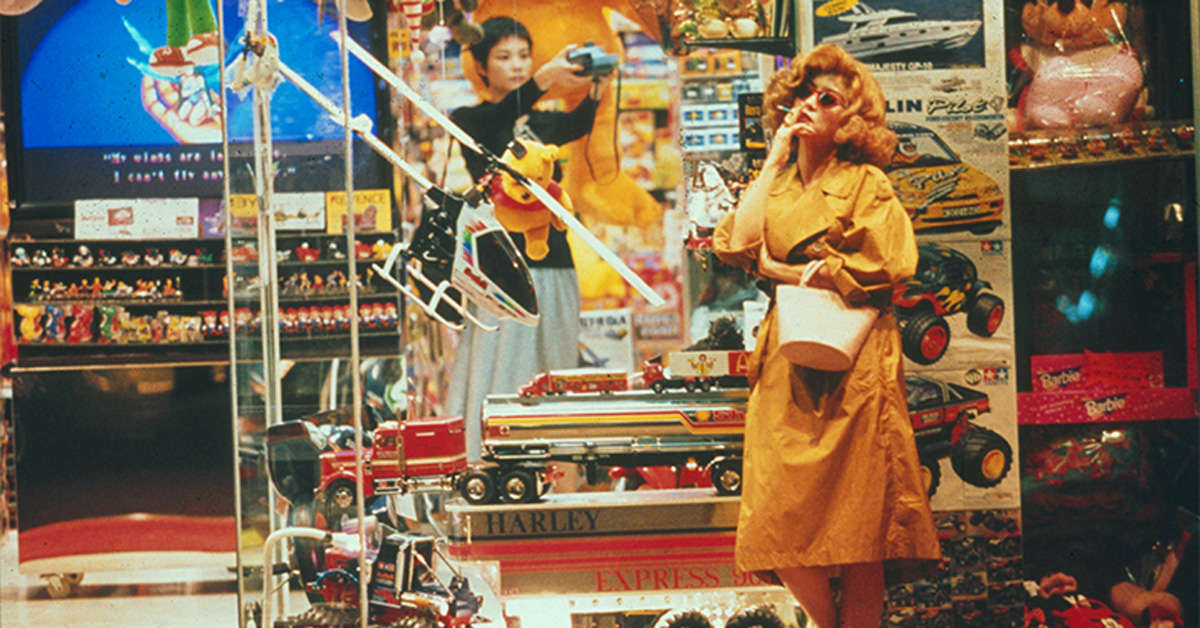 重慶大廈 Chungking Mansions
36–44 Nathan Road, Tsim Sha Tsui, Hong Kong

The Chinese title of the film 重慶森林 literally translates into "Chungking Jungle." "Chungking" refers to the Chungking Mansions in 九龍 Kowloon, where the director himself lived in the 1960s. The building, built in 1961, was initially designed to be residential but soon became a major hub for South Asian and African immigrants. Still with over 4000 residents from 129 countries today, this 17-story complex consists of numerous guesthouses, curry restaurants, foreign exchanges, clothing stores, spice shops, and other legal/illegal services.

As someone who grew up in Tsim Sha Tsui, Wong saw Chungking Mansion - a "mass-populated and hyperactive place" - as something uniquely and metaphorically Hong Kong.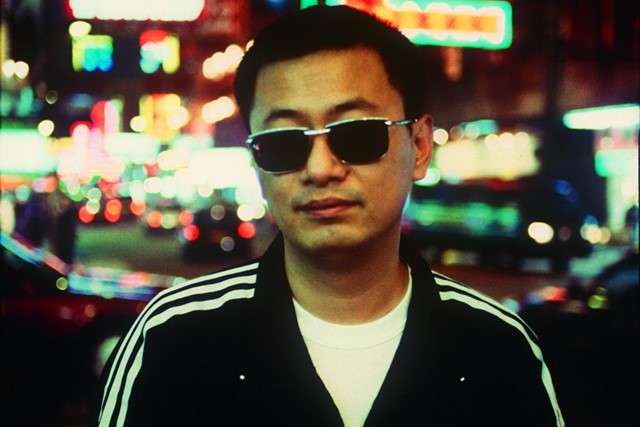 王家衛 Wong Kar Wai
Wong Kar Wai was born in 1958, in Shanghai. In 1963, Wong's family emigrated from Shanghai to Hong Kong where he was introduced cinemas through his mother. Growing up in a generation where watching films was the main entertainment for kids, cinema became his dream.

Wong studied graphic design at Hong Kong Polytechnic (later Hong Kong Polytechnic University) which explains his highly stylized film title graphics. After graduating, he started his film career as a soap opera screenwriter and later went on directing.
Wong Kar Wai's most iconic films:

1988 | As Tears Go By | 旺角卡門
1990 | Days of Being Wild | 阿飛正傳
1994 | Chungking Express | 重慶森林
1995 | Fallen Angels | 墮落天使
1996 | Ashes of Time | 東邪西毒
1997 | Happy Together | 春光乍洩
2000 | In the Mood for Love | 花樣年華
2004 | 2046
2004 | EROS | 爱神
2007 | My Blueberry Nights | 藍莓之夜
2013 | The Grandmaster | 一代宗師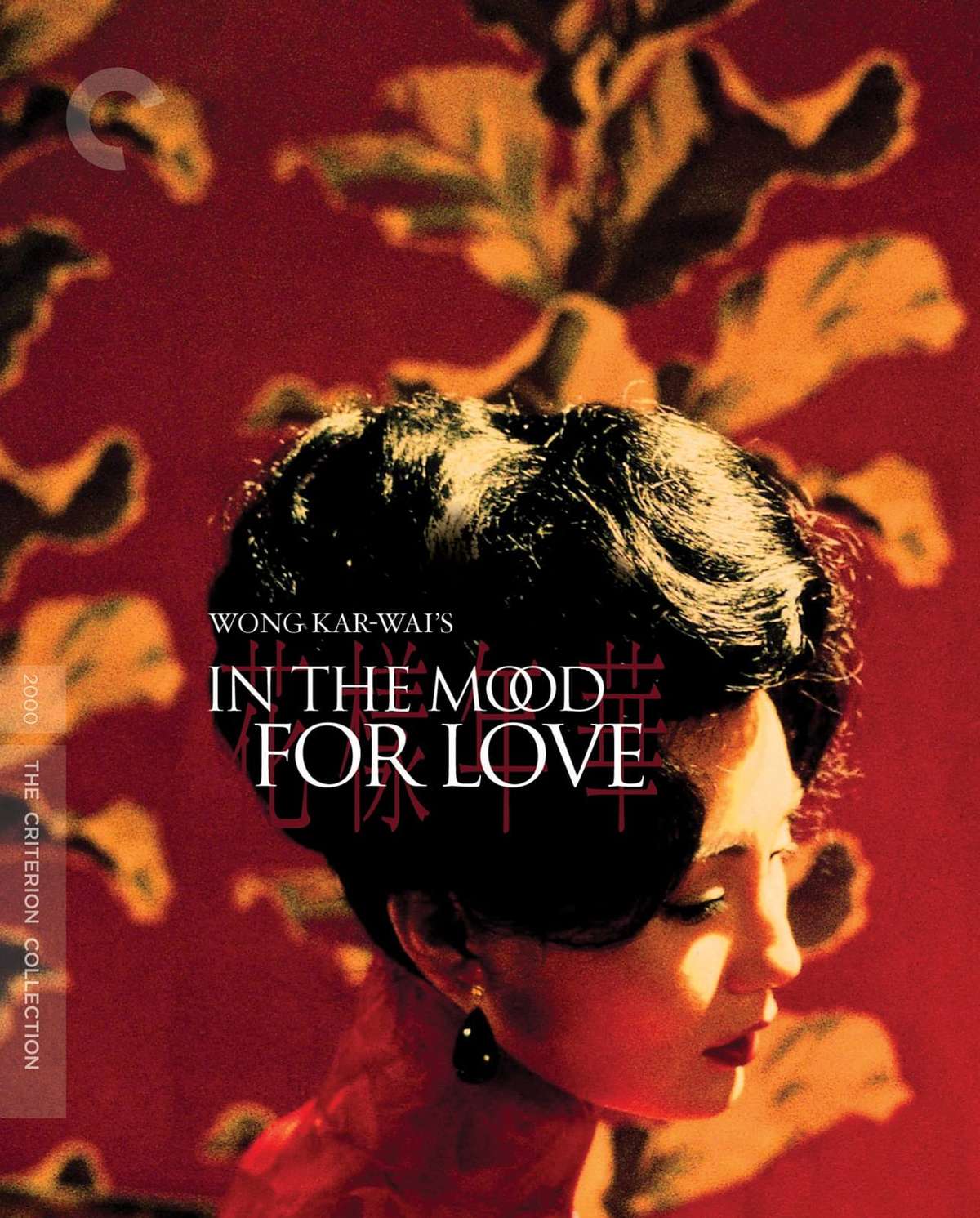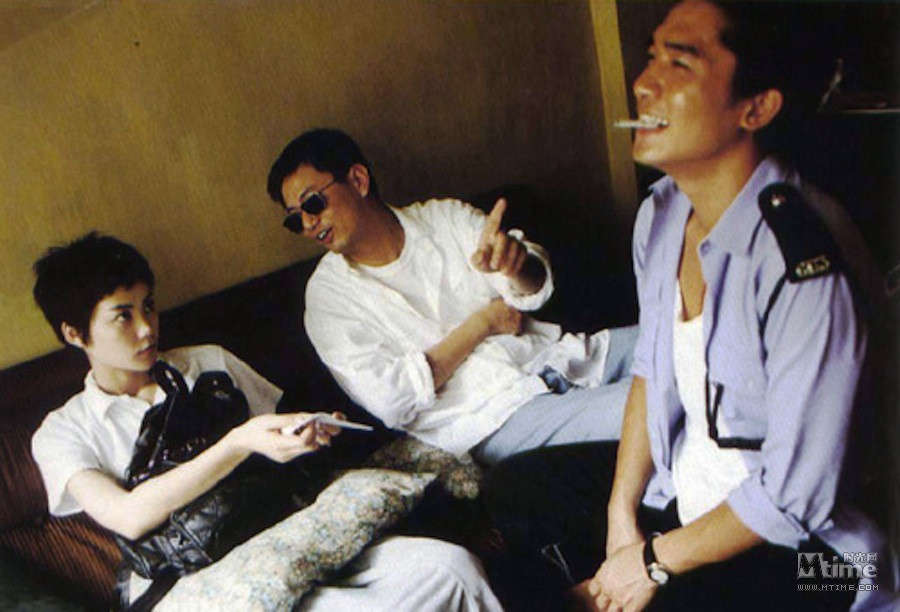 "At a certain point, going without any preparations can bring you something amazing. Because they are all good actresses and actors, sometimes a little surprise will be good for them." - Wong Kar Wai
Influenced by French New Wave, Wong's films are well-known for nonlinear narratives, interconnected stories, atmospheric music, moody cinematography involving unique sceneries of Hong Kong, and memorable quotes. He's also a director notorious for his improvisational style of filmmaking, in an other word: not using a script.

Chungking Express was shot during a two-month break in 东邪西毒 Ashes of Time's production as a creative vacation to switch up Wong's mindsets.
Quentin Tarantino on Chungking Express
At one point director Tarantino started a short-lived film distribution company called the Rolling Thunder Pictures to bring independent, cult, or foreign films that inspired him to American theaters. Chungking Express is one of the films in this collection that he's passionate about.
Takeshi Kaneshiro 金城武
Taiwanese-Japanese actor and singer Takeshi's dreamy boyish charm made him the "Dream Lover" (梦中情人) of Asian girls for decades. He appeared in both Chungking Express and Fallen Angels which was originally written as the 3rd story in Chungking Express. He's been nominated and won multiple Best Actor awards. Takeshi speaks Mandarin, Japanese, Cantonese, English & Taiwanese.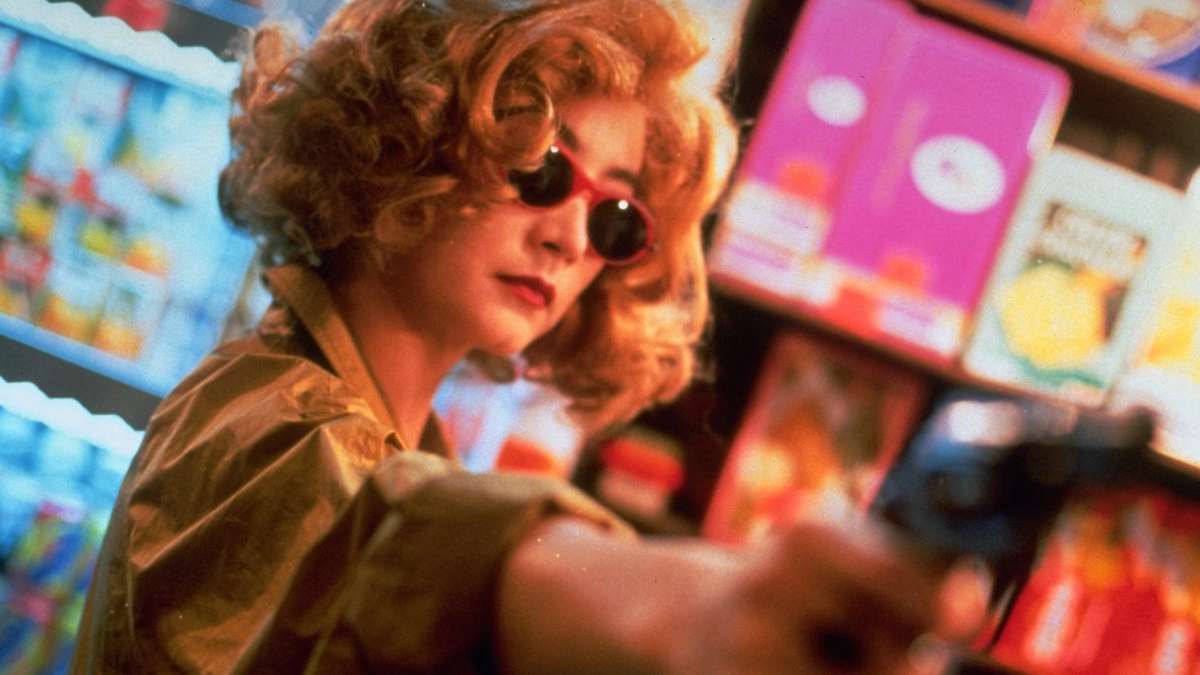 Brigitte Lin Ching-Hsia 林青霞
This Taiwanese actress is considered the Greta Garbo of Hong Kong. Her most memorable character is playing a male who castrate himself in order to attain as a god in Swordsman. From then on she cornered the Hong Kong movie world playing gods and evils. Tarentino spoke highly of her saying that she's one of the most charismatic star in the world. Chungking Express is actually her last film, she retired and got married after this film.

The blonde wig she wears in Chungking Express is an homage to Gena Rowland in John Cassavetes Gloria that Wong Kar Wai loves.
一直吃厨师沙拉不代表不喜欢鱼和薯条,只不过是由于习惯和懒惰罢了。
Eating chef's salad all the time doesn't mean you don't like fish and chips, it's just habit and laziness.
The 2nd Story
Cop 663 (梁朝伟 Tony Leung) got dumped by his flight attendant girlfriend. As he's dealing with the breakup, snack shop girl ( 王菲 Faye Wong) falls in love with him and started cleaning his apartment in secret. When he invited her out on a date, she already left to California.
You like noisy music?
Yea. The louder the better. Stops me from thinking.
You don't like to think? What do you like?
I'll tell you when I thought about it.
"你喜欢听这么吵的音乐?"
"对啊,吵一点挺好,不用想那么多事啊"
"你不喜欢想事情啊?那你喜欢什么?"
"不知道,想起来再告诉你!"
Tony Leung 梁朝偉
Leung is a Hong Kong actor and singer, also one of Wong Kar Wai's favorite actors to use. He is considered one of Asia's most internationally recognized actors. Winning various international prizes, including the Cannes Film Festival award for Best Actor for his performance in In the Mood for Love.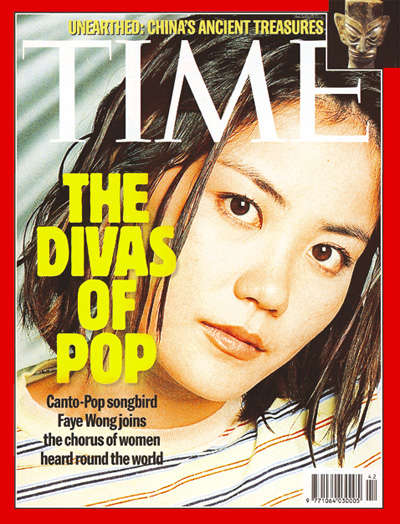 Faye Wong 王菲
Born 1969 in Beijing, then immigrated to Hong Kong with her family. Faye is a one-of-a-kind singer-songwriter and actress, often referred to as the Madonna in the Mandarin world. Her unique vocals and bold personality dominated the tabloids in HK in the 90s for everything she said, did, went, and wore.

Chungking Express was her first movie and she immediately won everybody's heart, taking home multiple Best Actress awards for her performance. Faye's most astonishing moment in the film is when she plays California Dreamin' behind the food bar, which according to Tarantino, he would never be able to listen to this song again without seeing Faye Wong doing her little dance.

Faye later starred in Wong Kar Wai's 2046 again.
Chung King Express Soundtracks
California Dreamin' - by the Mamas and the Papas
夢中人 Dreamlover - Faye Wong's amazing Cantonese cover of "Dreams" by the Cranberries
Faye's Style
Faye is an absolute icon throughout the 90s and 2000s. Her looks never disappoint, especially her concert fits. She plays around with her boyish character and femininity, making her a versatile fashion icon who introduces new beauty concepts to Chinese youth.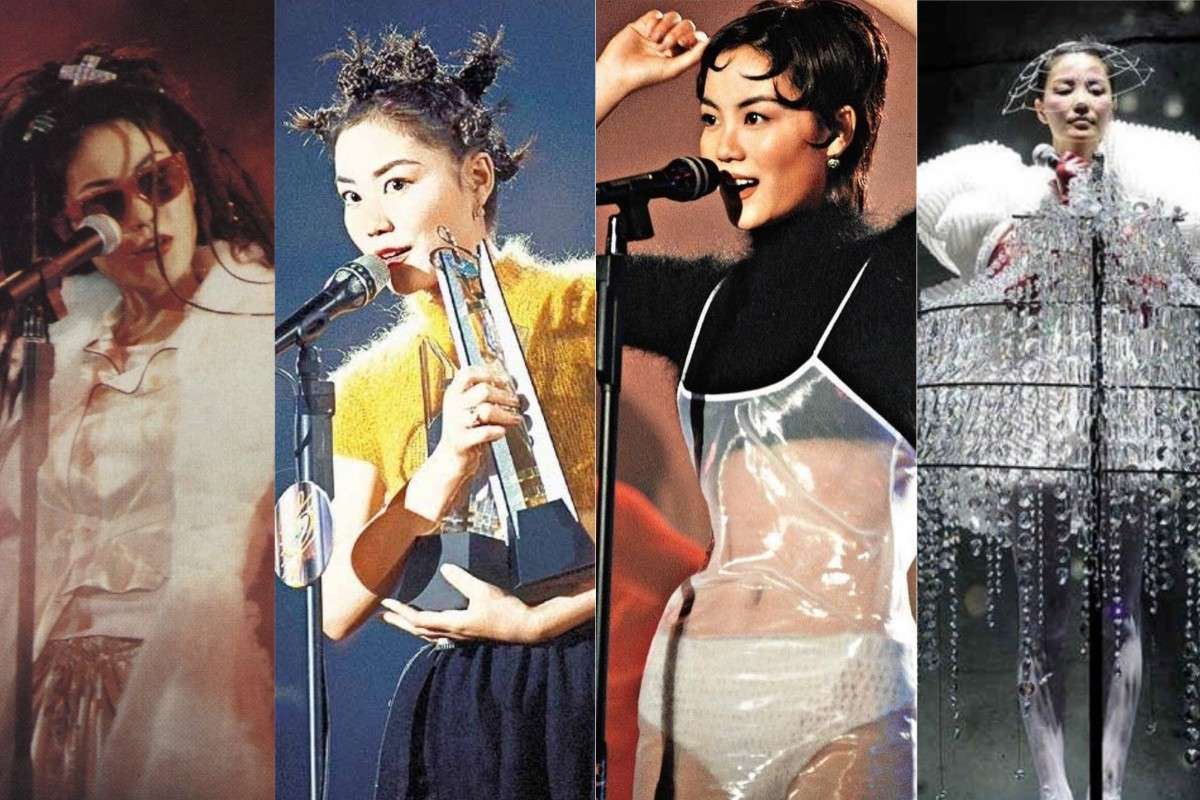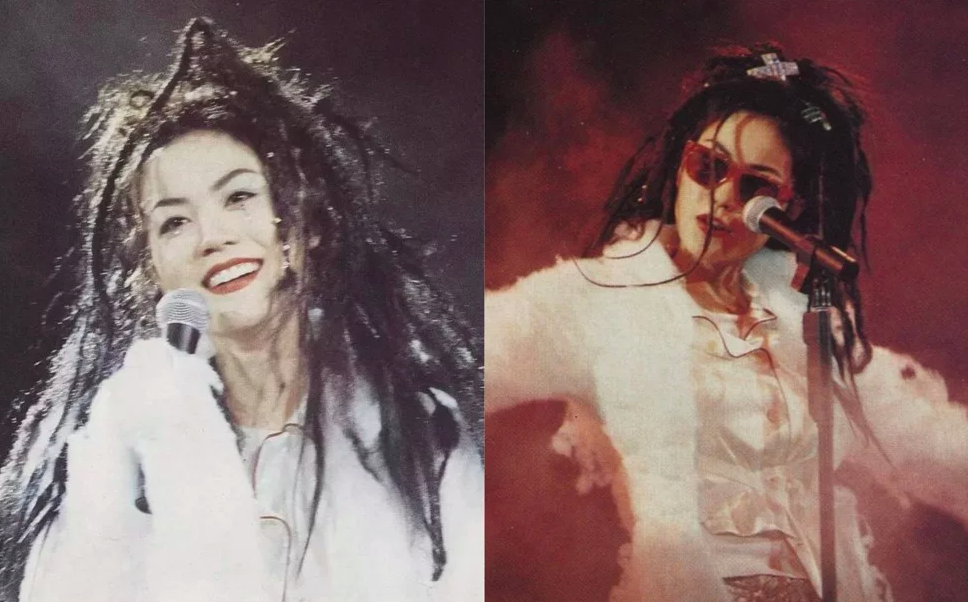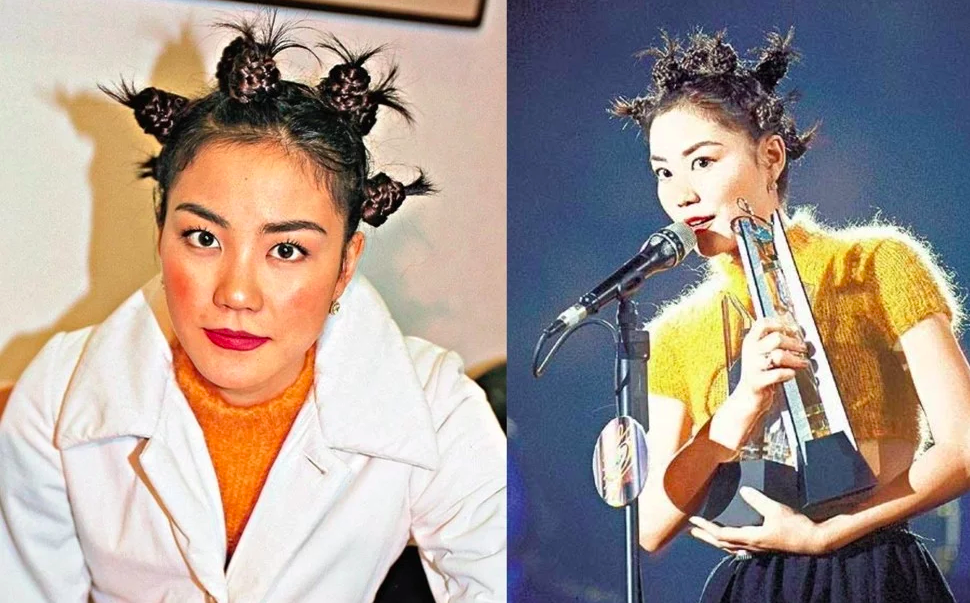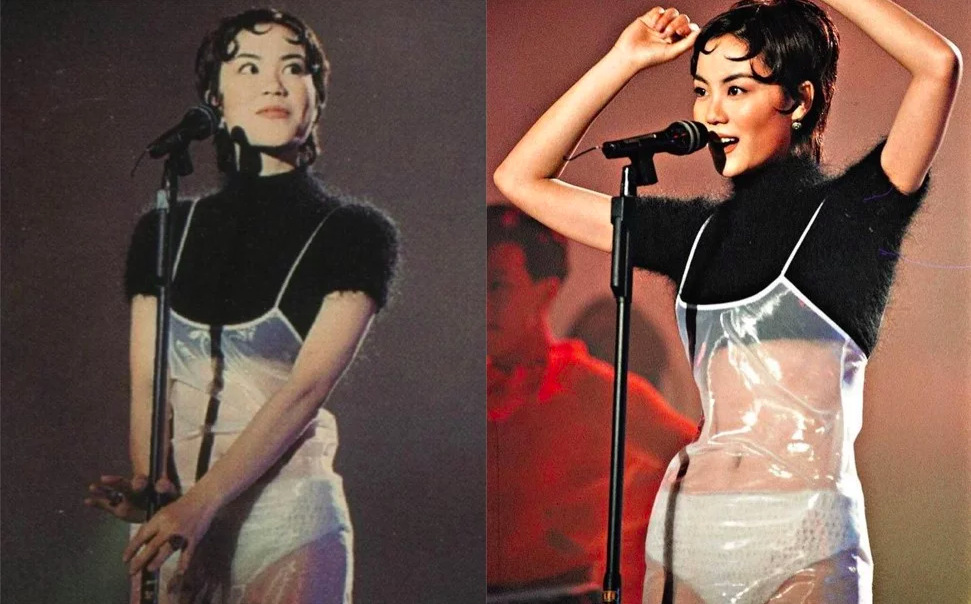 The see-through dress and Betty Boop hairstyle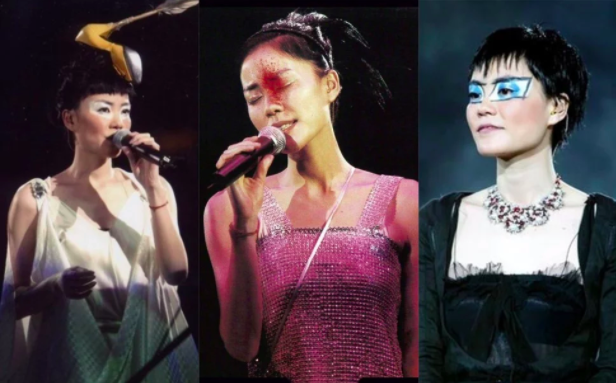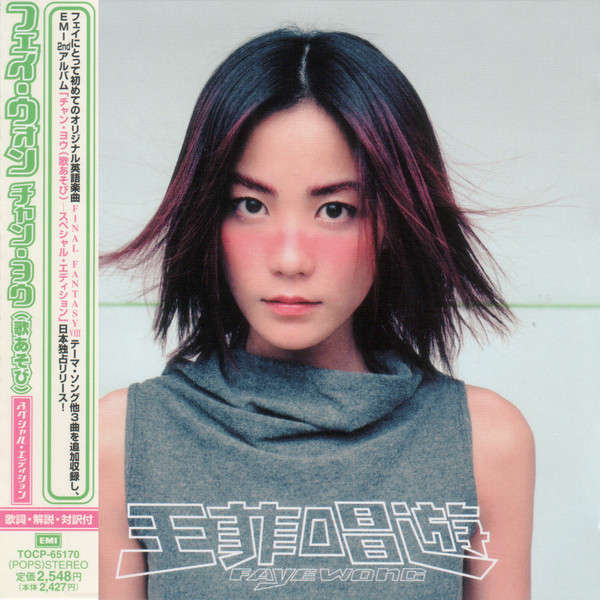 the avant-grande make up including her famed "sunburn" album cover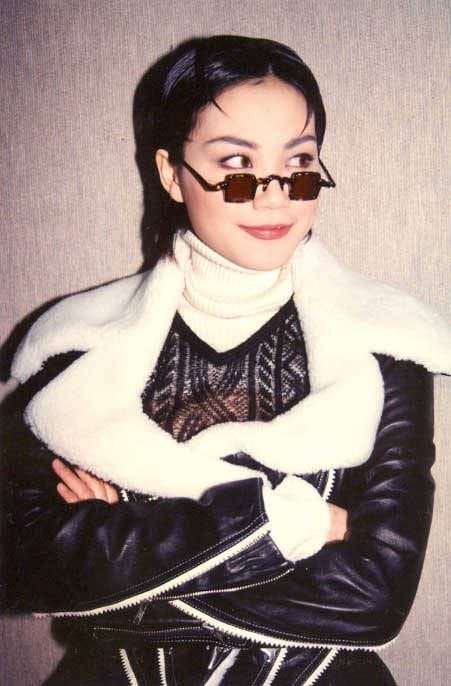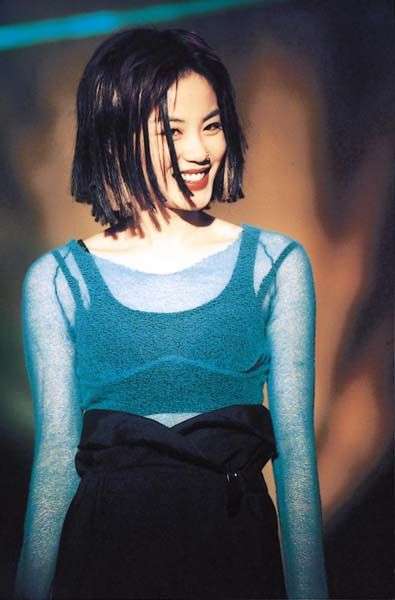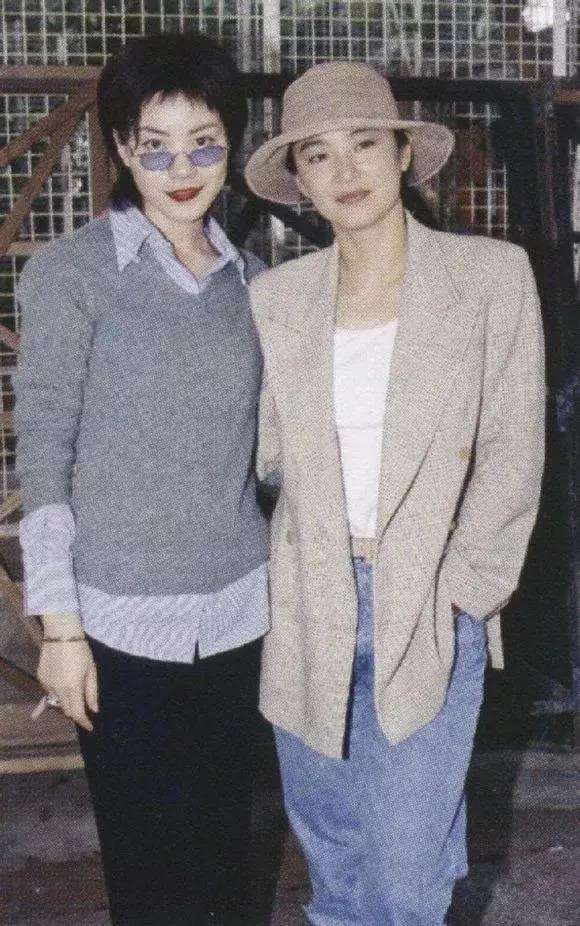 Faye Wong & Bridgette Lin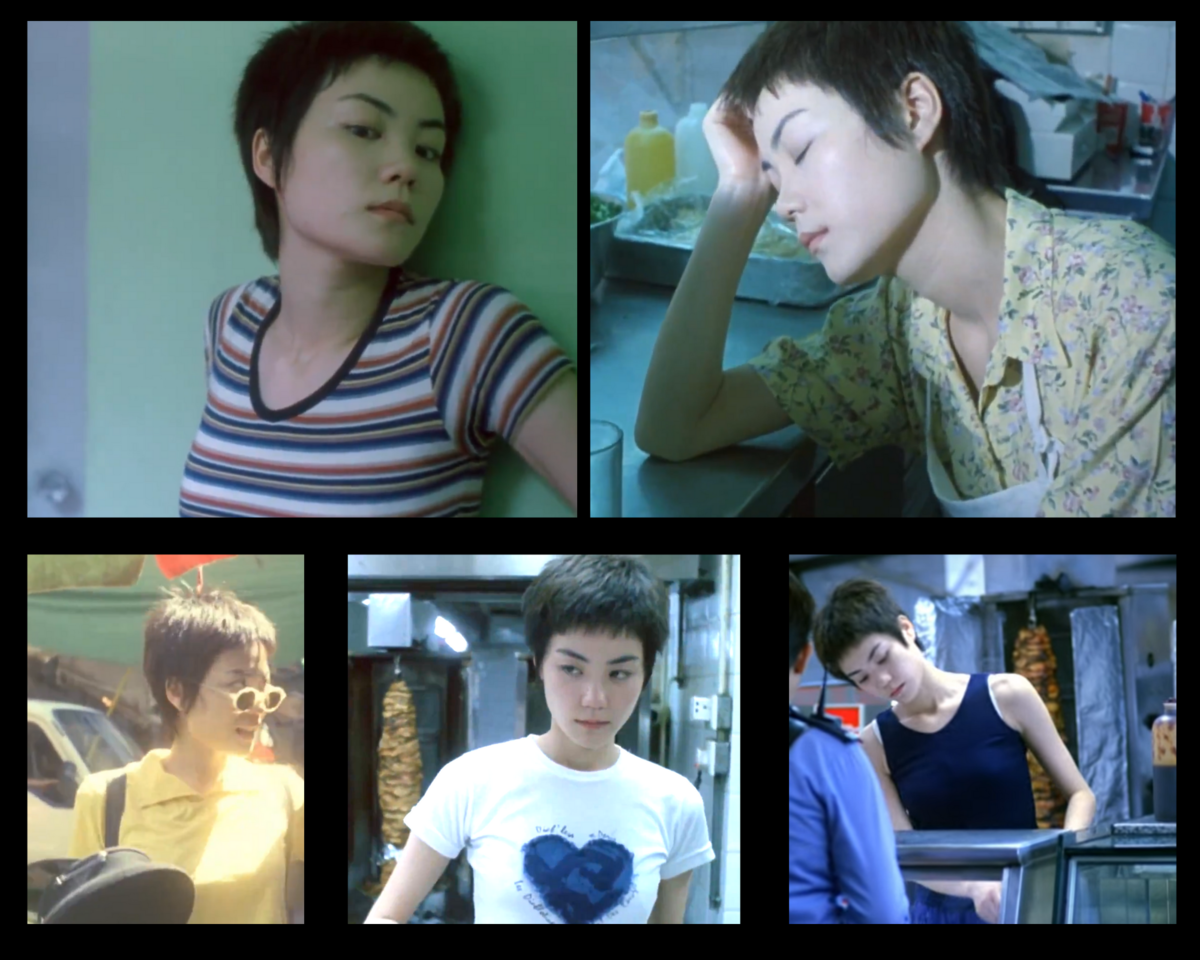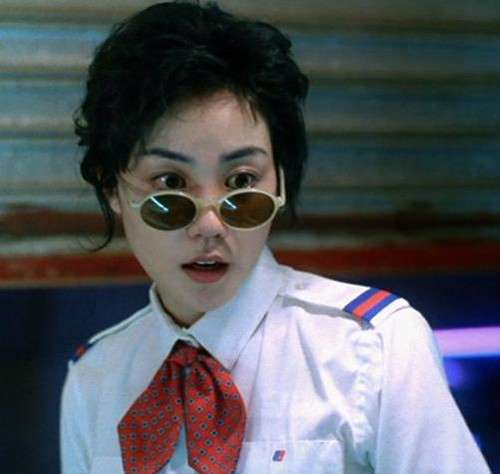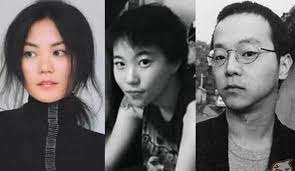 Faye has a child with Chinese rock-n-roller 窦唯 Dou Wei, her name is
Leah Dou 窦靖童
. Leah definitely inherited the rebellious nature and fashion from her parents.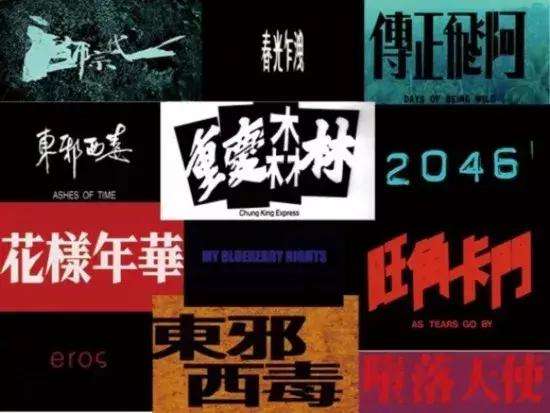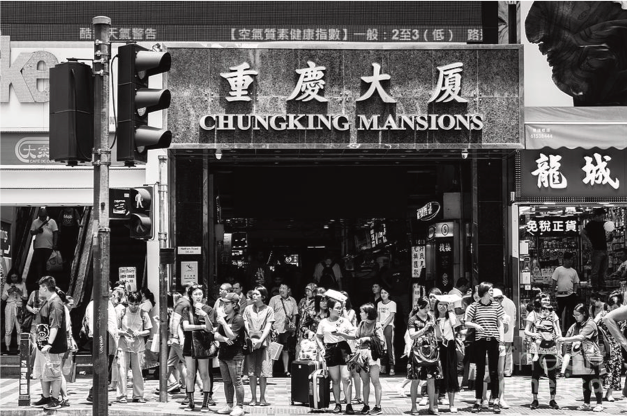 ---