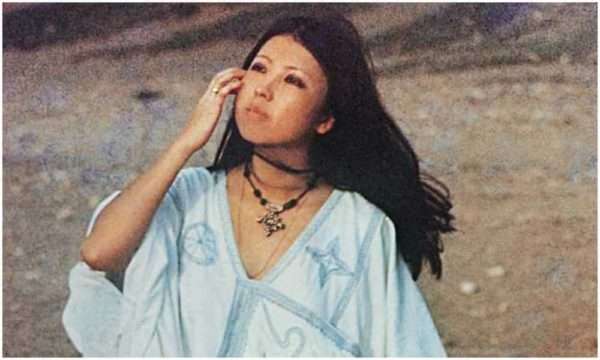 Sanmao(1943-1991), aka Echo, was a Taiwanese writer who traveled the world by herself, writing books about her experiences, especially her romance with her
husband Jose(JoseMaria Quero Y Rui). She called him He Xi 荷西(Chinese Translation of Jose).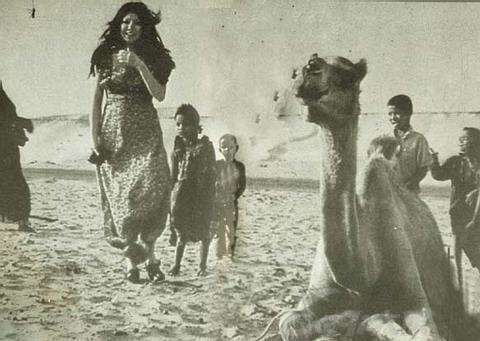 In her lifetime, she visited over 54 countries and wrote a total of 26 books.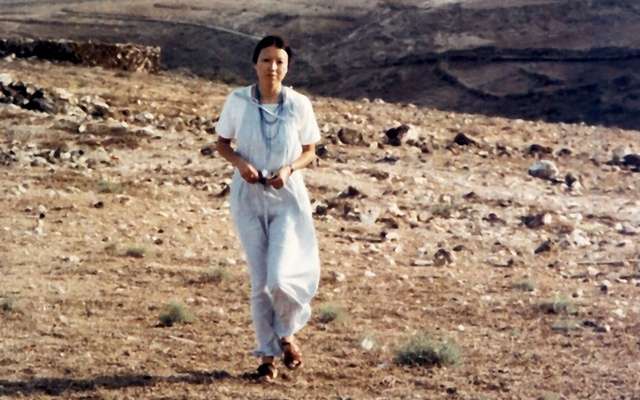 Her incomparable Bohemian spirit inspired generations of not only young Chinese women, but many women across Asia to break free from conservative social norms and expectations.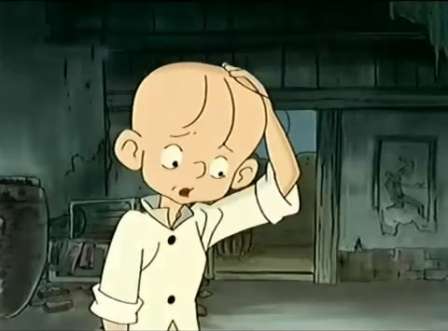 The name Sanmao literally means "3 hair" or "3 dimes" which came from a classic comic book character.
The comic book takes place mainly during the 1930s and early 1940s and is set in Old Shanghai in its "golden era".
The child character lived mostly in misery and stark poverty against a backdrop of the 2nd Sino-Japanese War, colonization and inflation.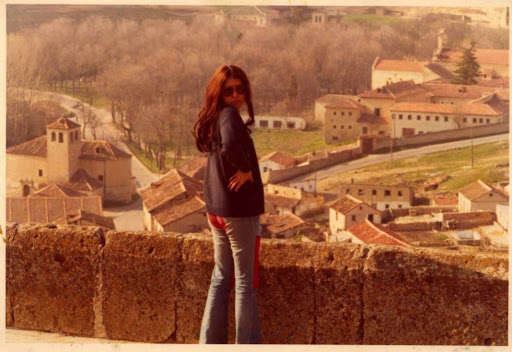 This character gave Sanmao courage as she grew up moving from city to city with her family after the 2nd Sino-Japanese War and during the Communist takeover of mainland China. She told herself that life is full of endless possibilities and so she decided to explore the world.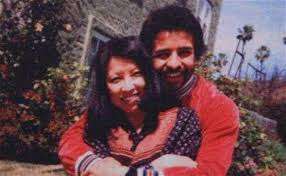 Sanmao first met Jose when she was studying philosophy at the University of Madrid. He was 8 years younger than her.
Sanmao's own voice telling the story of her and Jose
Jose said he wanted to marry her, maybe without much means, but living a simple life that he could come home to her every day. That's all he wanted in the world. But he could only do it after 6 years-after he finished school and military service.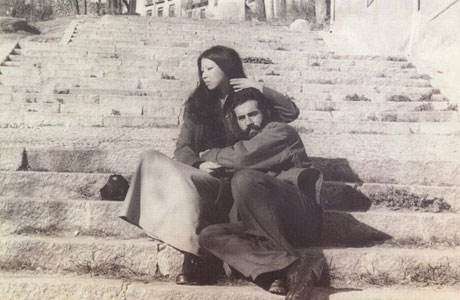 She was very touched, because that's exactly what she said to the boy when she fell in love for the first time.
She said, well in that case, we should stop seeing each other until then.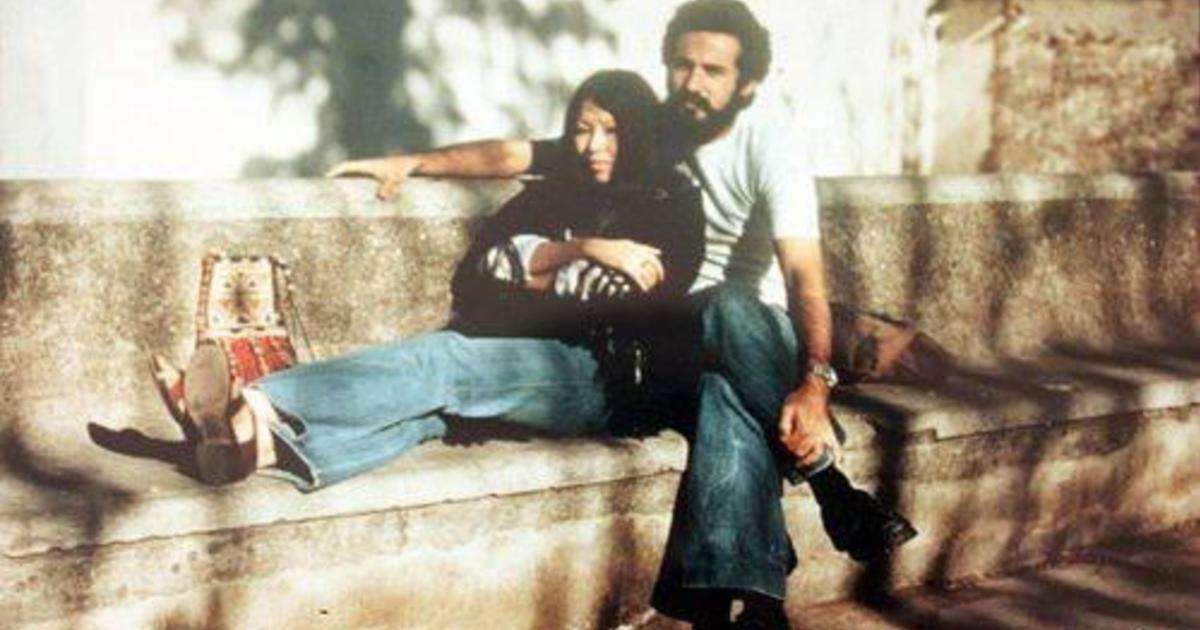 So Jose, with tears in his eyes and a hat waving in his hand, started running backwards while yelling "Bye Echo! Goodbye! Bye Echo! Goodbye!"
Soon San Mao left traveling other countries.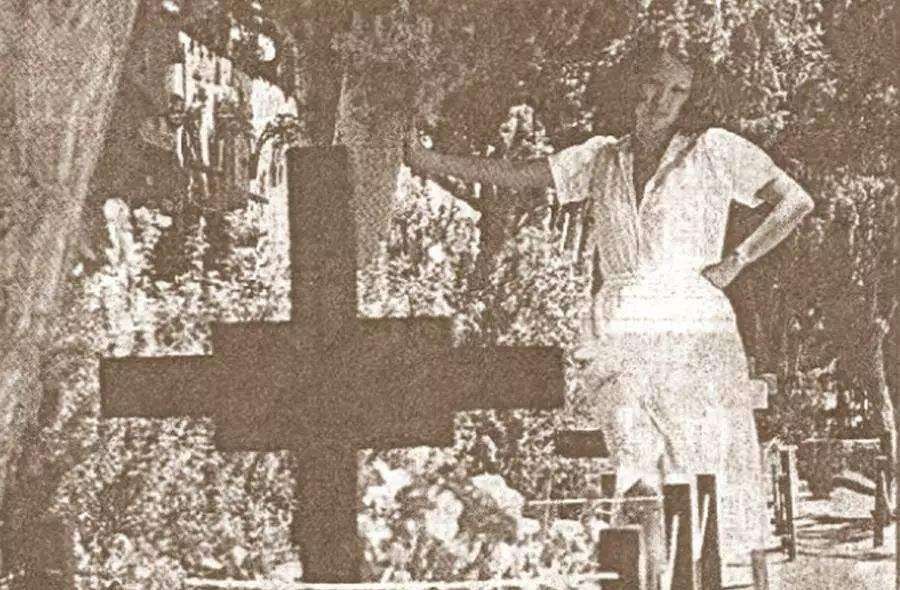 During the six years, she had fallen in love and got engaged to a German teacher. Before the wedding, he suffered a heart attack and died. With unbearable grief, Sanmao left Taiwan and wandered to Spain.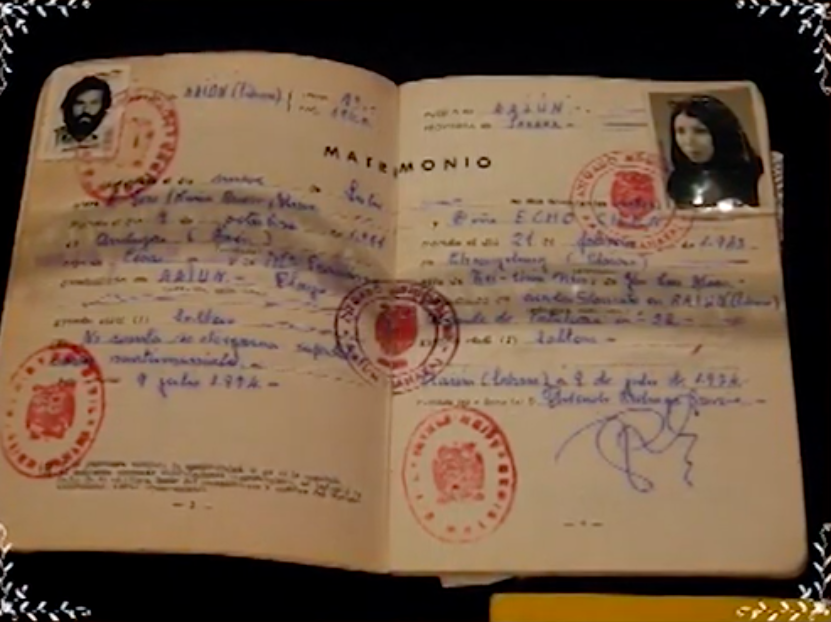 Little did she know that Jose was there waiting for her. When she saw the already-yellowing pictures of her pinned all over his bedroom walls. She was, once again, moved by his devotion and asked him:"Would it be too late to marry you now?" He was ecstatic. They decided to get married and travel to the Sahara Desert.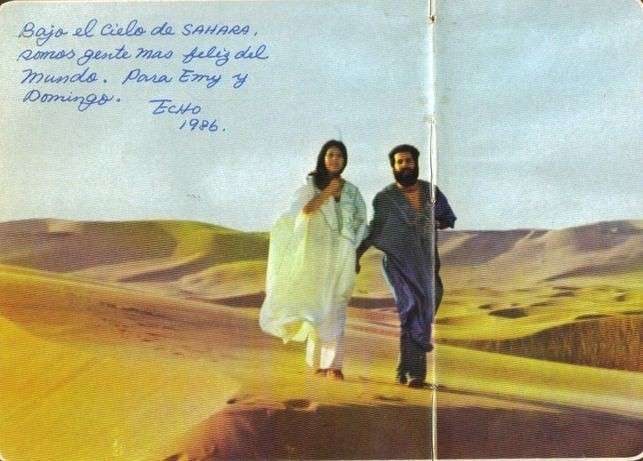 With just sandals, a white hemp dress and a sprig of cilantro in her hat. Sanmao and Jose walked 40 mins through the desert and registered their marriage at a
magistrate's office in Spanish Sahara(Today's Western Sahara.)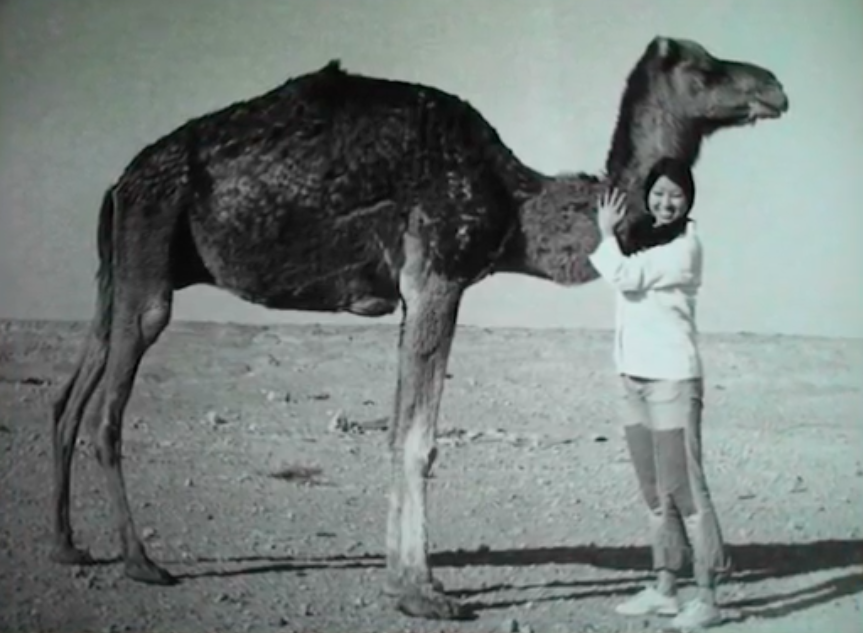 As a wedding gift, Jose gave Sanmao a pristine condition camel skull that took him days to find in the dessert.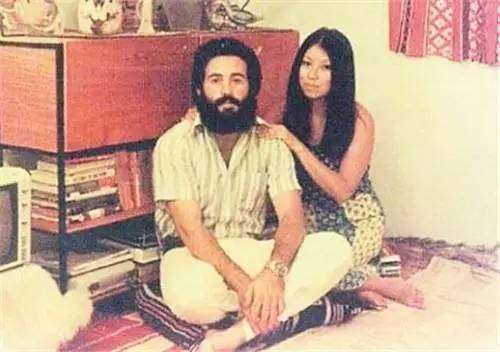 She is far beyond the material world that even living in an extremely poor condition like Sahara desert, she found so much joy in her life from building their home with landfill scraps. They made furniture from coffin boxes , lanterns out of some iron sheets and glass, a seat that looked like a bird nest with just old car tyre and a red cloth cushion.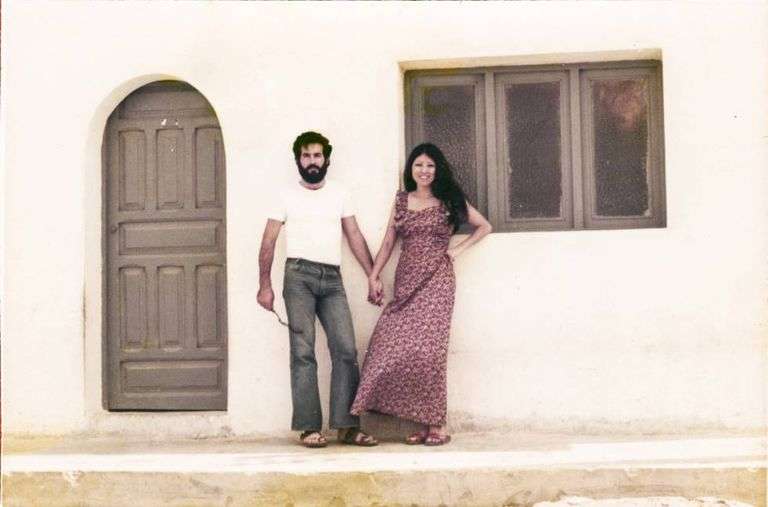 The house eventually became the
most enchanting and stylish house in the area that attracted many people even strangers to go visit.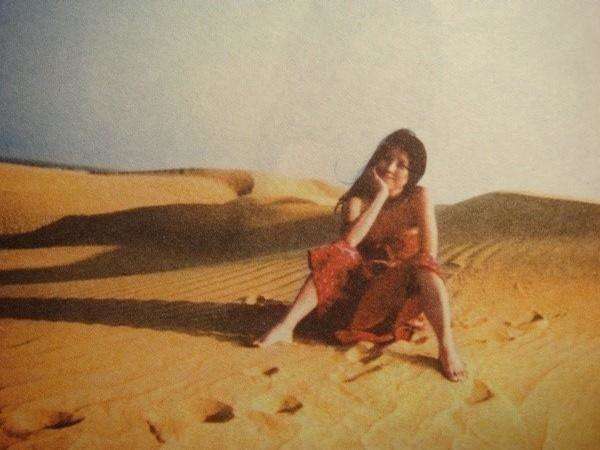 In this house, Sanmao completed her book The Stories of Sahara. This book opened Chinese readers' eyes with a fascinating world far far away. Without google and Instagram, readers learnt about a different culture and
lifestyle in another land- all through a fearlessly free woman.
The book has finally been translated to English by Mike Fu. Now available in our store.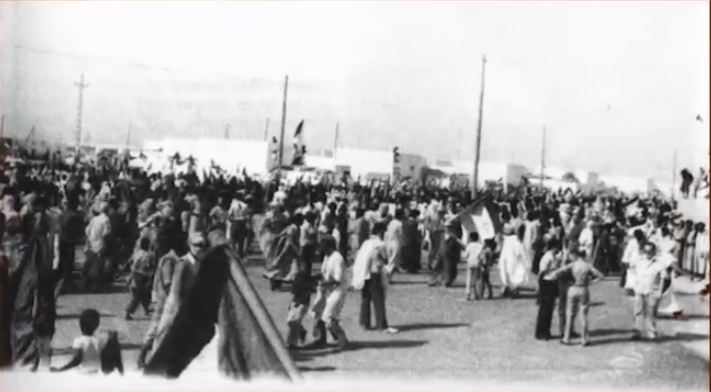 1975 the situation in Western Sahara had gotten increasingly violent, Sanmao had to leave. Jose left behind to take care of last matters. From Laayoune Sanmao went to the Canary Islands. After 10 sleepless nights, Jose managed to get on a warship and returned with Sanmao in the Canaries.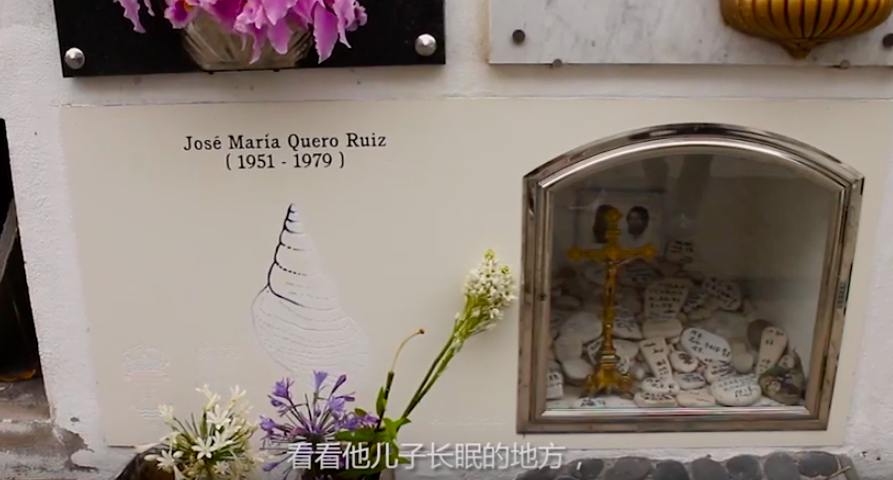 4 years later, Jose, a scuba diver and underwater engineer, died in a diving accident. Completely shattered, Sanmao moved back to Taiwan permanently.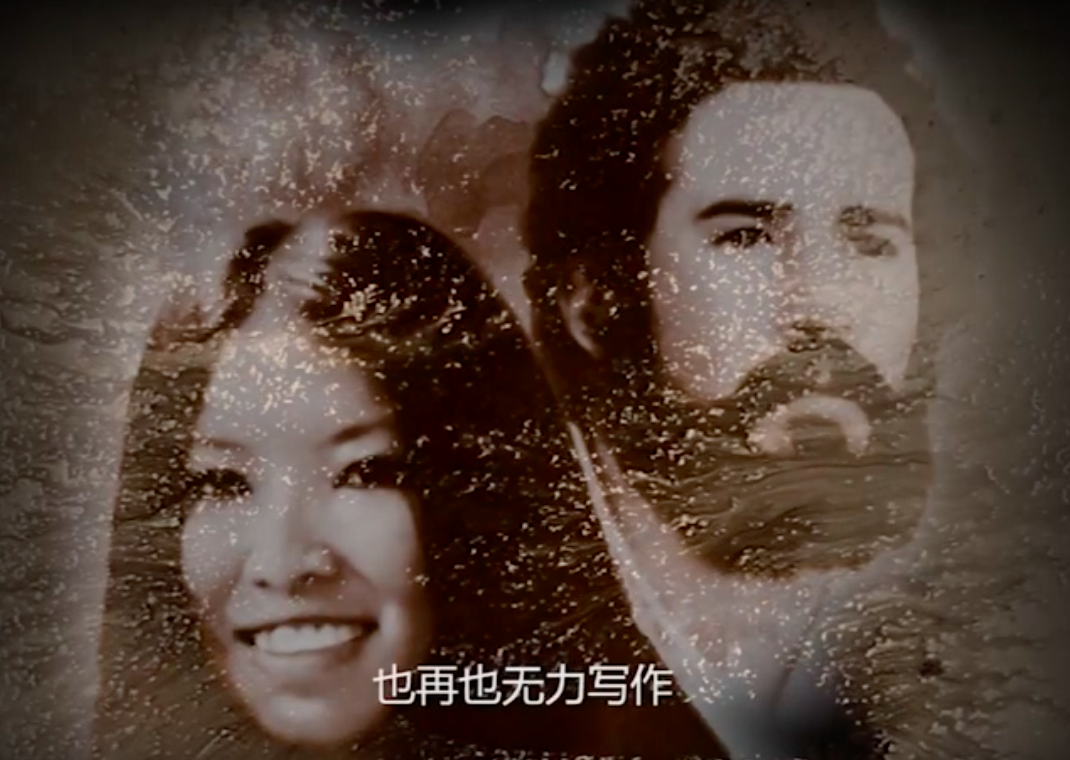 When Jose died, she stayed by his side wiping the blood off his face and her tears off her face with the same handkerchief so that they can bond forever.
Sanmao talking to her readers during her tour in Chengdu
She continued to write books, scrips and gave lectures.
In 1991,Sanmao committed suicide in her hospital bathroom
Sanmao wrote this famous song Olive Tree in memory of her husband's Spanish roots.
The song did not first pass Taiwan's Radio and & TV Administration exam, for the lyrics contain potential political implications and that the romanticized
roving would encourage teenagers to run away.
Olive Tree
Do not ask me where I'm from
My hometown is far away
Why do I wander around
Wandering afar, wandering
For the little birds that soar through the sky
For the creeks that rush between the mountains
For the endless grasslands
Wandering afar, wandering
Wandering
Also, also
For that olive tree in my dreams, that olive tree.
Do not ask me where I'm from
My hometown is far away
Why do I wander around
Why do I wander to distant lands?
For the olive tree in my dreams
Sanmao's life has been made into documentary by her fans. In this video, Jose's sister, cousin and Sanmao's friend in Spain showing up the first time telling their stories with the legendary Sanmao.
---