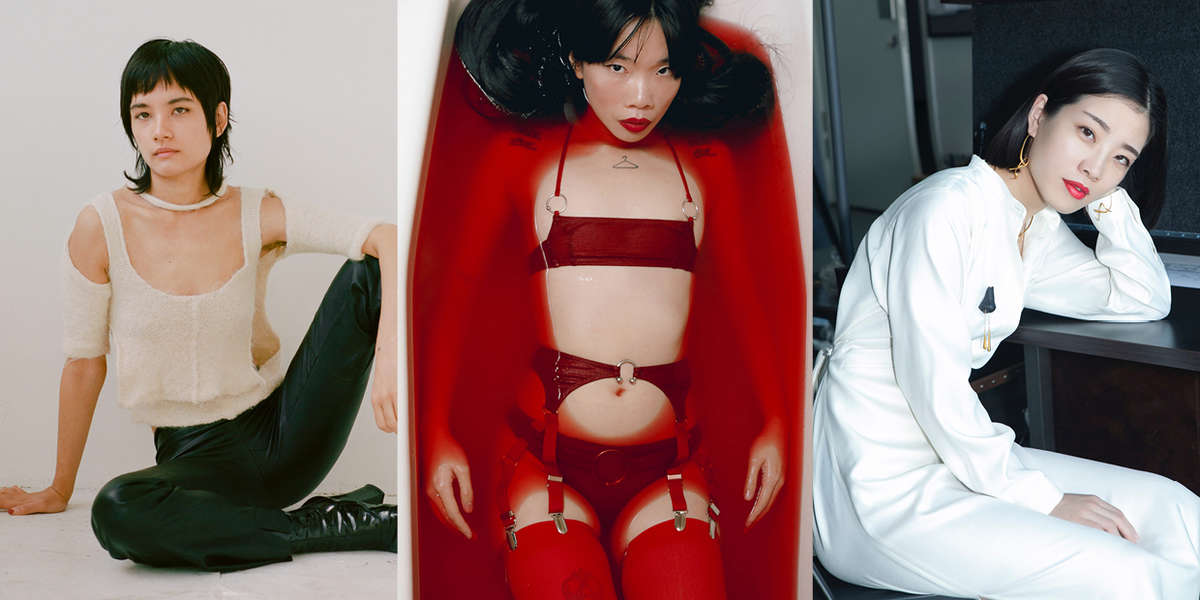 Thanks to so many women before us, women now have more freedom and opportunities to achieve their dreams. For Women's History Month, we interviewed 3 young female designers whose designs we carry and love, they will tell you the current state of being a woman.
Tell us about Far-Near and forbabies, how did they come to life? Fun names you got here.
forbabies came first, and very naturally. Urara and I would throw creative ideas back and forth, along with "wouldn't this look cool on a ____?" One day, it just made sense to actually do it. We started with the concept of the "henna onna" or "weird girl" in Japanese, we wanted it to encompass a lifestyle of this girl that has strange taste and doesn't necessarily fit in. From there we made baseball caps, blankets based on dreams, childhood tees and things like that. The name came from wanting to make something a little playful, forbabies but for adults.
FAR–NEAR stemmed out of a yearning I've always had to fill gaps I've seen in the industry and in media as far as Asian representation. While there is plenty of stuff out there that shows Asia, it is always from the perspective of a western audience. I wanted something that shows Asian artists in a different light, discusses things for us not about us. FAR–NEAR aims to expand the notion of what is Asia, meaning from Turkey to Japan, not just eastern Asia. The name kind of stems from that, bringing Far East to Near East closer.
You are half Chinese half Italian, do you think Asian culture view gender differently from Western culture?
I do see a difference between myself and my cousins in Taiwan. I think there is definitely space in both cultures to either move towards or against social constructs but specifically how I grew up was very open and I found myself always stubbornly trying to go against feminine stereotypes. In Asia I see a lot more women feeling like they need to be feminine. At the same time, my mother is the "black sheep" of the family and though she is a dancer, she is much more masculine and ambiguous than most.
What has your experience been like as a female creative? Anything you noticed or changes you would like to see?
I've noticed how often I downplay myself and feel less secure than the way I see my male counterparts putting off. I'd like to see a change where women don't feel compelled to have to prove themselves harder, or work harder to prove themselves. I value intelligence and thought, and I do not like the moments I notice my contributions not being taken seriously on that account. But all in all, I feel happy being a female creative, and it's a great feeling when people value your work, regardless of gender.
When do you feel like you've transitioned from being a girl or a woman? Or have you? Do you have a definition for either? If you identify as other please specify.
It's hard to say. I don't think anyone wakes up and feels like an adult, it's more moment by moment. So in that sense, I definitely feel part girl, part woman. Sometimes I'm mature, and sometimes I'm just a baby :) I think its a good balance, and it's the best way to stay young without being irresponsible.
Who are the women you admire and why?
Style wise, I love Sayoko Yamaguchi, Winona Ryder, Bianca Jagger and Faye Wong. They all turned masculinity into feminine strength in their own ways. I love mixing cute with strong, feminine with manly. I've recently been reading Anais Nin's diaries and really admire and relate to her connection and acceptance of her feelings. I think that it is super important to accept your emotions and that it can make you stronger. Besides that, I admire many female artists and creatives– the ones that just own who they are and go for it, it's truly inspiring.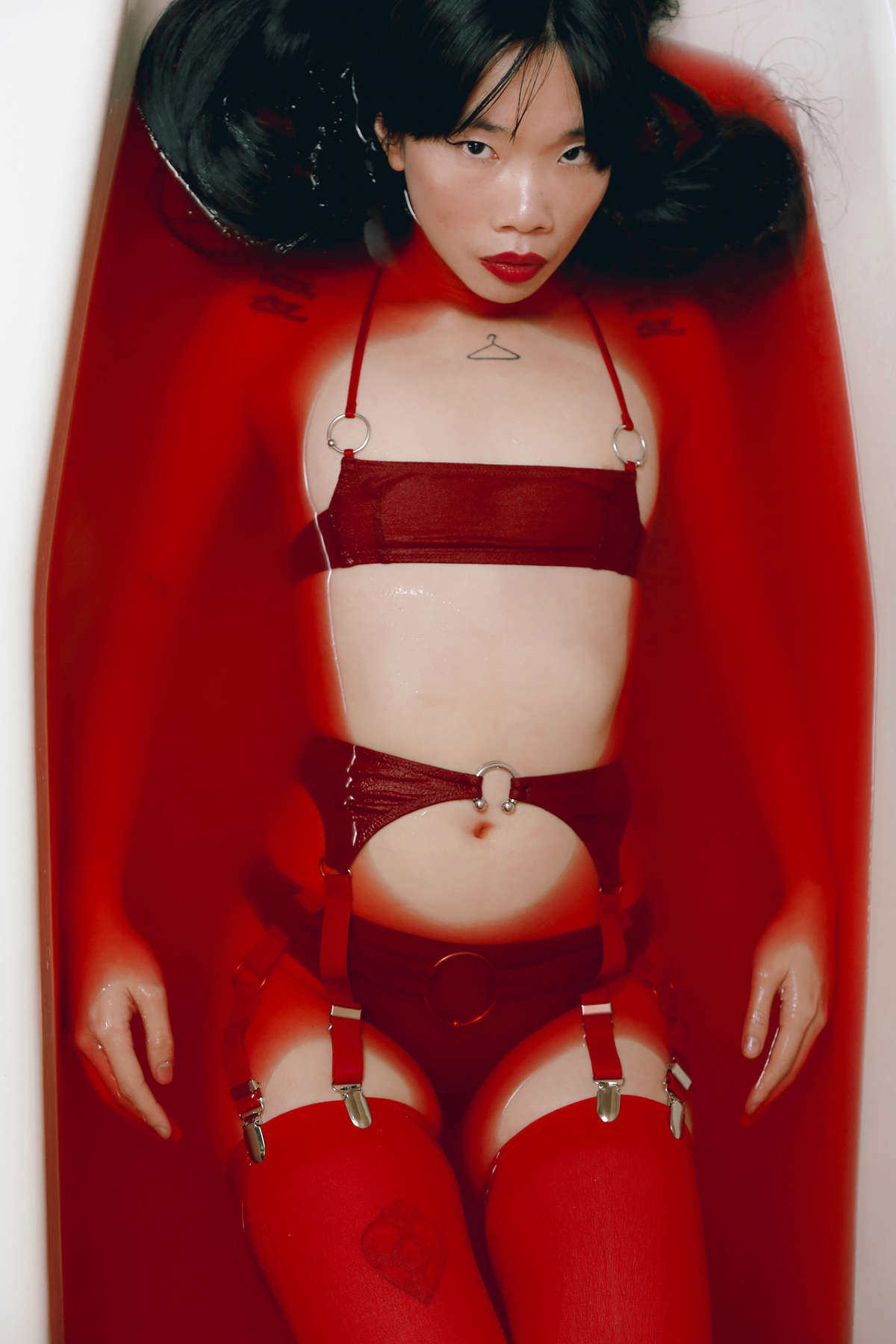 Beikuo
@beikuo

Designer of
The End Lingerie
Born and raised in Taiwan, studied at Central Saint Martins and Parsons (MFA), now living in Minnesota with her boyfriend.
What inspired you to start a lingerie brand? How do you describe The End?
Anyone who is familiar with Asian beauty standard knows how narrow it is: only very few specific looks and body types are considered as beautiful. So growing up in Taiwan as a kid, I'm always the group of girls that don't fit into the standard. New York is really the place that helps me recognized my own beauty. This city celebrate diversity, and I learned and grew to love myself, especially the parts that don't fit the standard. Since then, I started to get into lingerie, because that's the moment I feel the most feminine. As a fashion designer, it is always my natural instinct to create something of my own, which is how The End was born. I have always described The End as collections of tasteful lingerie made with eco fabrics and naughty thoughts.
What has your experience been like as an Asian female creative - in your case entrepreneur as well - in Asia and in the US? Anything you noticed or changes you would like to see?
If I never moved out of Taiwan, I would have never became who I am and doing what I am doing right now, pretty sure I would be a completely different person. I remember The End was mentioned in a Chinese blog saying "The End 最大的特点就是 不!性!感!" ("The biggest thing about The End is Not! Sexy!"). The End is not sexy at all because we are not selling push up bras and not trying to please men. And that's a major issue in Asian culture. It is such a male dominated society, if you are going to tell me it is the same in the US, then you have no idea what it feels like as an Asian female living in Asia. I've worked with a pretty established stylist in Taiwan. He told me that there's no way The End can be success in Taiwan because how our culture pursue beauty differently. I'm not saying US is better than the others, but the lack of diversity is an issue in our culture.
We've sold The End to all genders. What is your view on gender? How does it play into your design and/or creative work?
Things I've notice after having my own brand is that, there are always things beyond your control. I love that The End is a favorite by all gender but that definitely was not my initial intention, as I was just trying to make myself lingerie. But I embrace everyone, all gender! I do not care how you identify yourself, if you feel the most beautiful in lingerie, you should go for it.
How do you design lingerie? Where do you start?
Each collection is a bit different, sometimes I like to look into sex shops, or there are times I start with the placement of the jewelry. And since I already have couple collections, I would also keep in mind what are the popular styles and trying to create new designs around it. But mostly it depends on what I am into at the moment.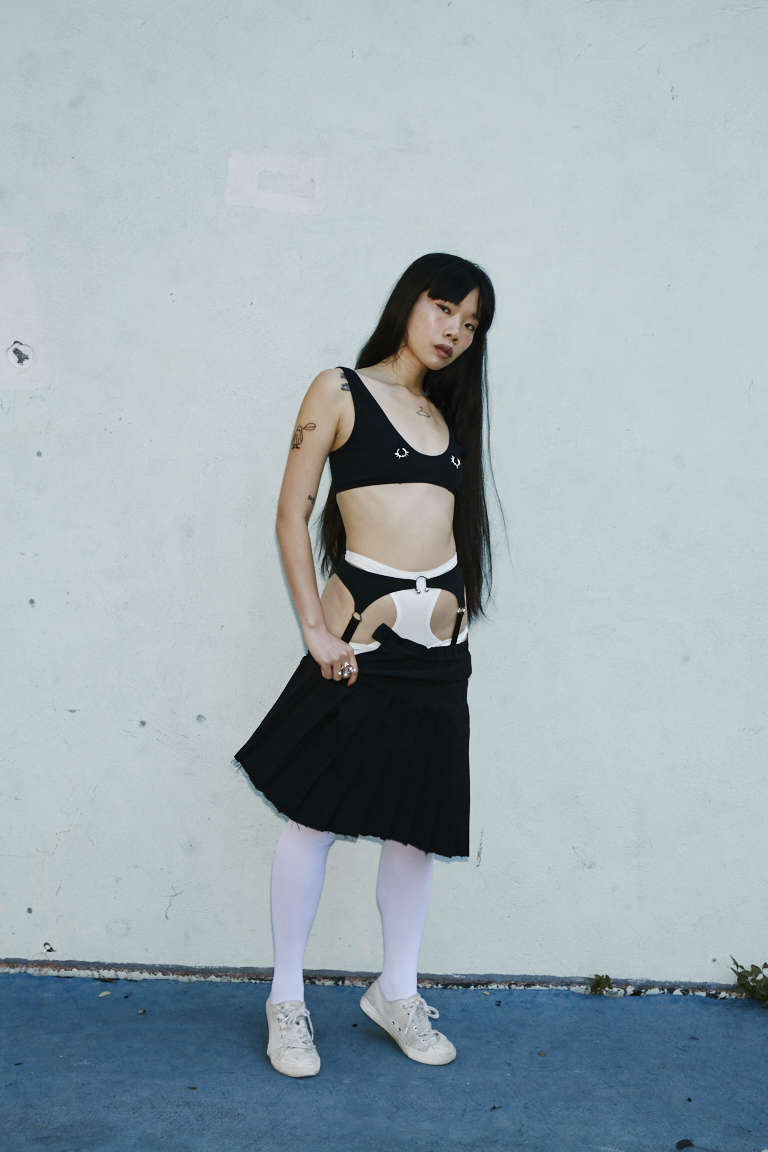 When do you feel like you've transitioned from being a girl or a woman? Or have you? Do you have a definition for either? If you identify as other please specify.
I think I am in between, both girl and woman. If I identify myself as a woman, it makes me feel like an adult, and I don't like being an adult. I do take my responsibility when is needed and I try my best, but adulthood sucks.
Are there female figures you admire and why?
All moms, I have so much respect to moms, especially my own mother. I can't believe how much crap she had to put up with. I can never be a mom.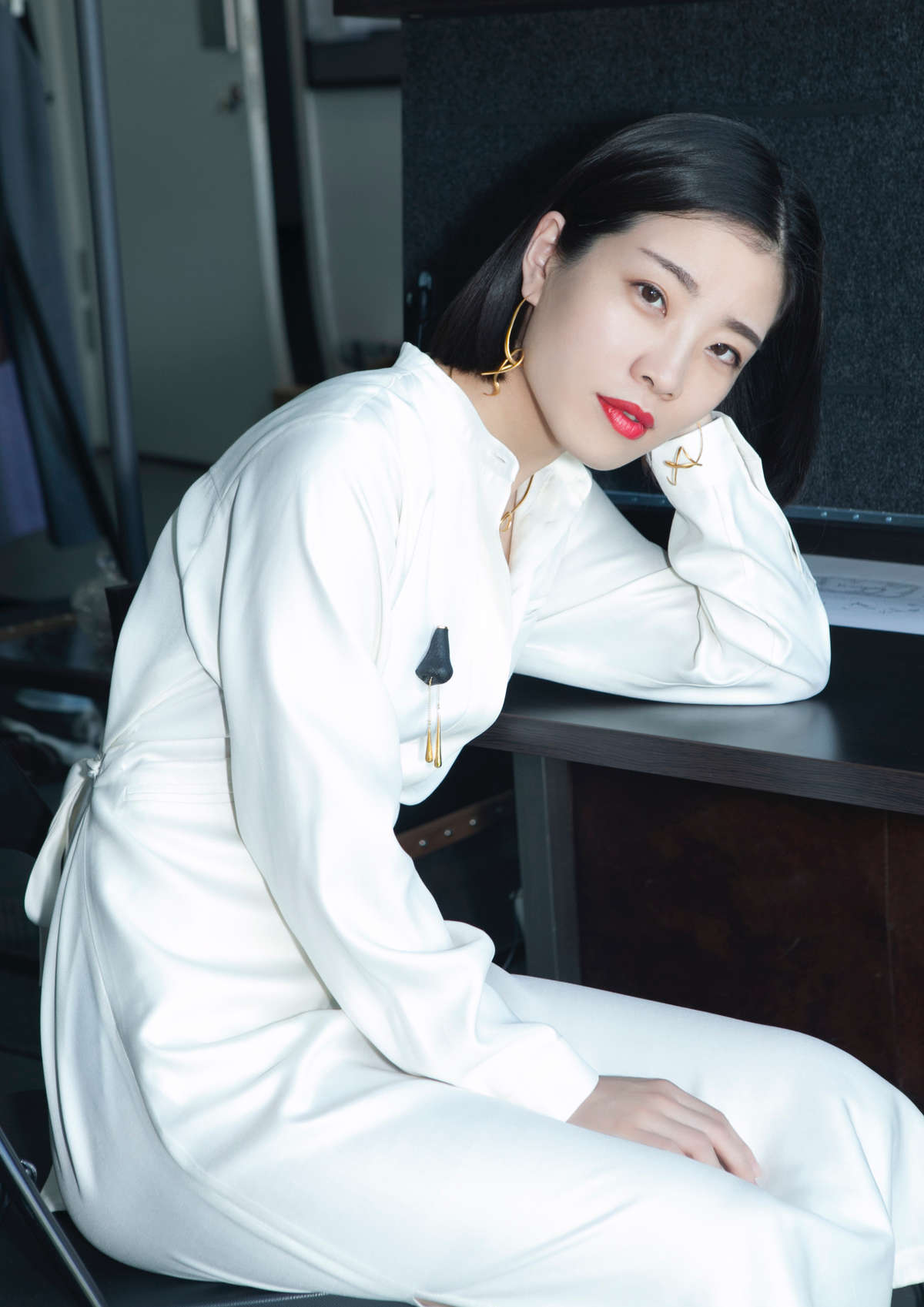 Xiaoyu 晓宇
@yvmin_official
Designer & co-founder of Beijing based jewelry & clothing design studio
YVMIN 尤目
Schooled in Beijing Institute of Fashion Technology 北京服装学院.
How do you pronounce YVMIN?
How do you feel as a woman in Chinese society?
可能因为我所处的行业,社会环境相对单纯,社会生活比较舒适。在中国,越来越多的女性看待自己的态度都有所转变,人们对女性的看法也有巨大改变,这是趋势。越来越多独立优秀的女性,在社会上承担重要角色,创造价值。女性的对立不是男性,女性的对立是女性的可能性更大。

Probably because of the industry I'm in, the social environment is relatively simple and social life is fairly easy. In China, women start to perceive themselves differently, and people are also changing their view on women, this has been the trend. More brilliant and independent women began to take on instrumental roles in the society, creating value. Women's opposition is not men, it's most likely other women.


Your partner Li Min, how did you two decided to start YVMIN together?
我和李忞是大学同学,他学习服装设计,我学习艺术首饰。在大学期间我们合作了很多项目,发现我们彼此是很好的搭档,毕业后我们一拍即合,创办了尤目工作室。

Li Min and I are college friends. He studied fashion design, and I studied jewelry design. We discovered that we are very compatible partners after collaborating on many projects during college, so we co-founded Yvmin once we graduated.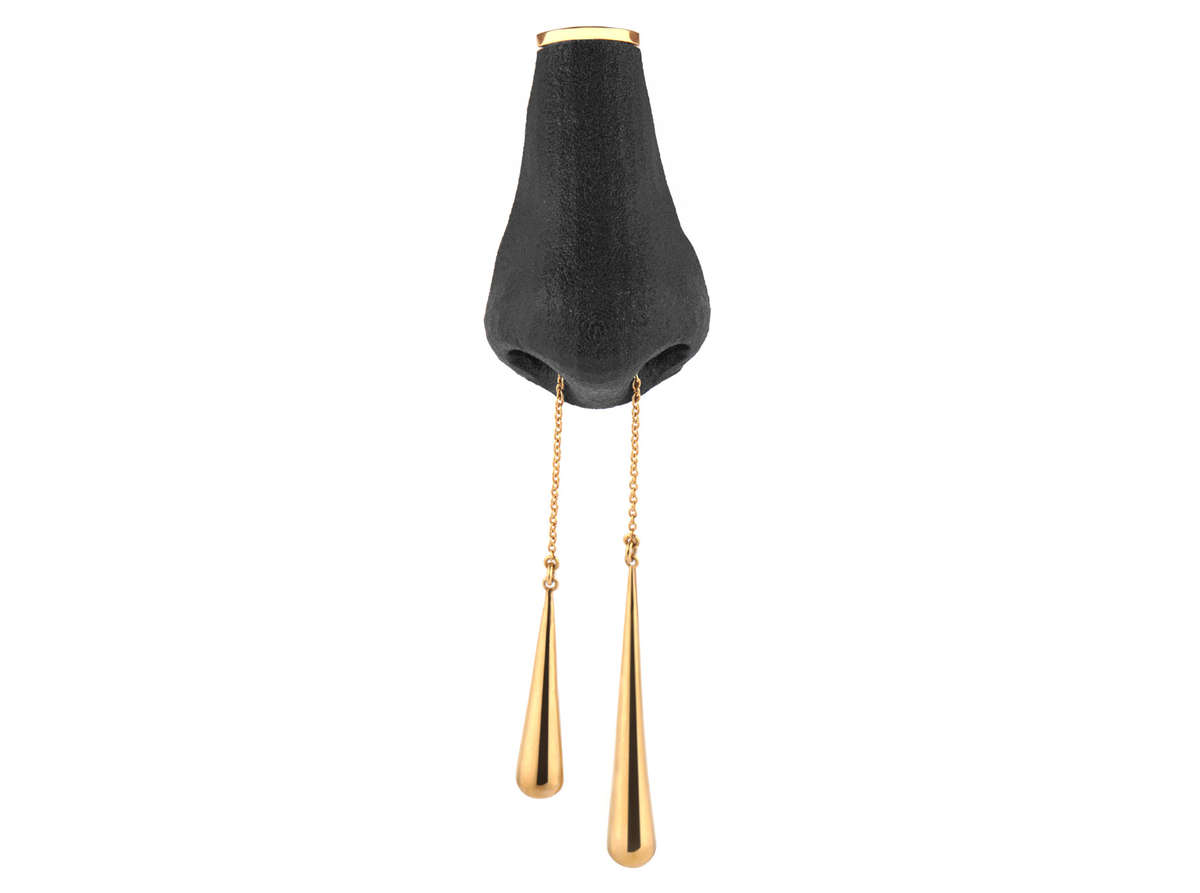 How do you view gender? Does your gender and sexuality play a part in your design?
虽然当我的作品作为商品会被区分为更适合男性或更适合女性,但我在创作他们的时候,性别不是我的出发点。但我们的下一个系列会与身体有关,会是女性的身体,因为我了解并且爱我自己的身体。

As a retail product, my design may be categorized as something made for men or for women, but gender is not the starting point of my design when I create them. However, our next series will relate to the body; it will be the female body, because I understand and love my own body.
When do you feel like you've transitioned from being a girl or a woman? Or have you? Do you have a definition for either? If you identify as other please specify.
我可能同时拥有这两种特质或者正在转变中,因为我很难说清这两者的区别,我对这两者没有很明确的定义。

I may possess traits of both or I am still transitioning, because I find it hard to differentiate between the two. I do not have very clear definitions for them.
---